CCS as a lifeline to reaching Paris goals
Carbon Capture and Storage is a set of techniques and technologies aimed at capturing CO2 from various industries and storing it underground, in depleted oil and gas fields, or in aquifers. According to the International Energy Agency, CCS is one of the main tools for reducing emission across the energy system.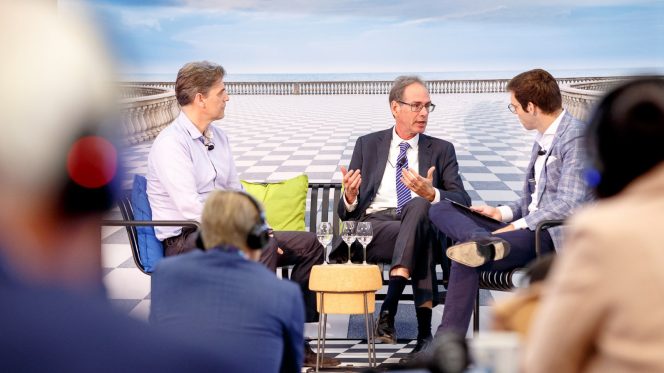 To remind, the Paris Accord committed to tackling the climate change was signed in December 2015 by 195 nations who have pledged to try and keep the global warming going over 2 degrees Celsius above pre-industrial levels, and CCS is one of the means to achieving this goal.
Offshore Energy Today last month livestreamed a talk-show titled: "CCS as a lifeline for reaching Paris [climate goals]," where Maarten Bouwhuis interviewed Jan Hopman – TNO, and Stijn Santen, owner of  CO2-Net BV and ambassador energy efficiency.
According to a report by ING Bank released earlier this year, more than 90% in the Dutch energy system is still dominated by the fossil sources coal, oil, and gas. In order to reach the Paris climate goals, every bit of help is needed, including boosting energy efficiency, renewables development, and also the Carbon Capture and Storage.
Both Santen and Hopman agree that CCS is a very important means of reducing emissions, and they feel that the governments should be proactive and set the rules and standards for CCS.
They've also called for the governments to provide incentives in the form of subsidies, similar to those provided for the offshore wind sector through SDE+, a grant by the Ministry of Economic Affairs and Climate Policy aimed at encouraging production of renewable energy in the Netherlands.
Stijn said: "A few years ago nobody would've thought that it would be possible to build wind farms at sea without subsidy, so I think the same would apply if we would stimulate CCS in the same manner."
According to Hopman, the first CCS deployment in The Netherlands, of a one megaton capacity, can be expected somewhere around 2025.
He said: "It should be a real project in the order of one megaton per year. If you've done the first project, the second project will be much easier, faster, better, cheaper."
During the interview, various CCS-related themes were tackled, from North Sea storage capacity (of which there is plenty) in The Netherlands and on the wider shelf to the role of the government, and the business case needed for the companies to be willing to invest into CCS at all. There was also talk on why a company CEO can't just decide to pursue CCS for the sake of his/her children,  without looking at the business case; on what the major hindrance for CCS development is, and on the positive examples from Norway.
Watch the full interview below:
Offshore Energy Today Staff
---
People also read
Offshore Energy 2018 | ON AIR talk-show: Incorporating sustainability in policy, strategy, and behavior
Offshore Energy 2018 | ON AIR talk-show: Benefits and challenges of offshore platform electrification
Offshore Energy 2018 | ON AIR talk-show: Hydrogen – the holy grail for transmission
Offshore Energy 2018 | ON AIR talk-show: System integration across borders
Related news
List of related news articles