Milaha Considering Ship Investments Across a Few Sectors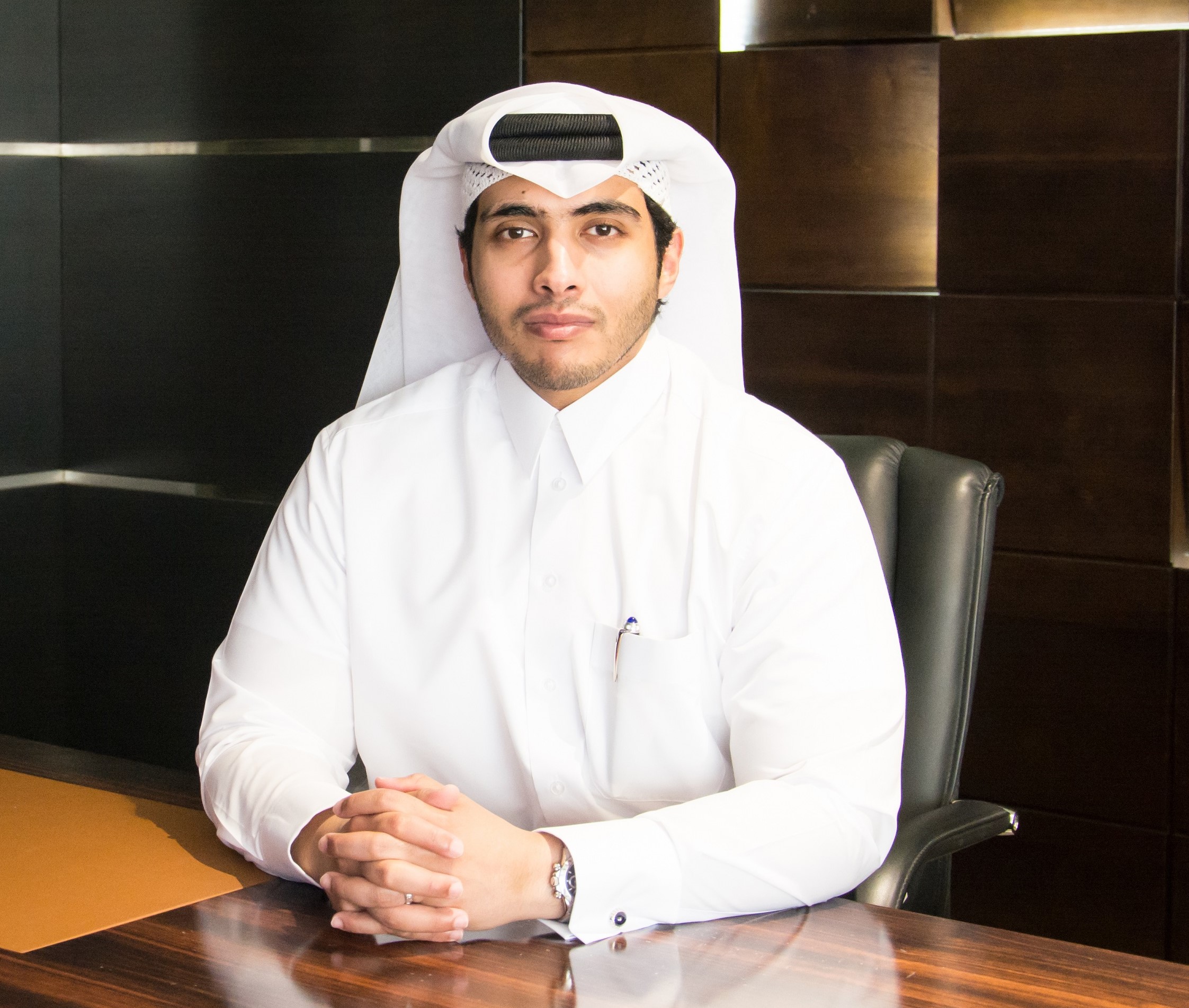 Qatari maritime and logistics company Milaha is evaluating tonnage acquisitions across several sectors at the moment, Mr. Abdulrahman Essa Al-Mannai, President and CEO of Milaha, revealed in an exclusive interview with World Maritime News.
Speaking of the strategic investment plans in vessels, taking into account the attractive tonnage pricing of both second-hand ships and newbuildings at the moment, Mr. Al-Mannai said he hopes to be able to announce some of these tonnage acquisitions before the end of the year.
As explained, the company plans to share further details "as and when the said acquisitions are completed."
Milaha has been very busy over the recent period with the launching of new maritime transport services between Qatar and India, Pakistan, Kuwait, Oman, and Turkey. World Maritime News wanted to find out what have been the main drivers behind their introduction, especially in the light of the ongoing crisis in the region prompted by the diplomatic fallout between Qatar and its Gulf neighbors.
"Most, if not, all of these countries have been areas of interest for us for a while, as part of our long-term strategy. For example, bilateral trade between Qatar and India reached about USD 10 billion in 2015-2016, leading to a growing demand for additional capacity from importers, exporters, and mainline operators. And we are catering to this demand with our enhanced India service which calls at 3 Indian ports – Nhava Sheva, Mundra, and Kandla – and our Pakistan service which also calls at Mundra Port, one of the main transshipment hubs in the India Subcontinent.
"In other cases, we've brought forward some of our plans to cater for increased trade flows resulting from the crisis. Good examples of this are Turkey and Oman, where we are playing an integral role in ensuring business continuity. For instance, recent numbers show that transactions between Qatar and Oman have increased by 1,000% in a single month and 2,000% over three months," Al-Mannai said.
Al-Mannai further added that the response has been excellent so far on all those routes.
"We are looking closely at the numbers and prudently assessing the possibility of deploying more capacity, taking into consideration port infrastructure and rotation time."
WMN: When announcing the new services, Milaha referred to the group's diversification strategy. What will be the course of this strategy going forward having in mind the current market conditions in the container and tanker shipping sectors?
Al-Mannai: The diversity of our service portfolio is one of our key competitive advantages, which we will continue to enhance as part of our long-term strategy. We believe we can put together unique and tailored solutions for our customers that go beyond just shipping or warehousing. Our focus is to mitigate the current market conditions by fostering stronger client relationships, growing our businesses through a more compelling offering, and proactively cultivating new sources of revenue, all of which are crucial for building a sustainable business.
In this regard, we are in the process of evaluating and executing growth opportunities across multiple sectors – from container shipping to offshore marine services to logistics.
WMN: In June, Qatar got entangled into a diplomatic fallout with its neighbors including the UAE, Saudi Arabia, Bahrain and Egypt resulting in the banning of Qatari ships from their ports. What has been the impact of this incident on Milaha's business activities and its ships?
Al-Mannai: Since the beginning of the crisis, we took quick measures to mitigate the impact of the ban and ensure that Qatar remains open for business and trade. The first of those measures was immediately moving our transshipment hub to Sohar Port in Oman. This was shortly followed by the launch of our Oman-Qatar service, the ramping up of our India service, the setting up of our in-country logistics operations in Oman, and most recently, the launch of our Kuwait, Turkey, and Pakistan services for container, temperature-controlled, and breakbulk cargo.
Despite the complexity of the situation and the difficulty of establishing new routes at the same speed we did, Milaha now has direct maritime shipping services between Qatar and 6 other regional and international ports. And we have proven ourselves as a reliable partner that is able to use its international outreach and diverse portfolio to innovate tailor-made, flexible solutions to clients even and especially in such exceptional circumstances.
WMN: Port of Hamad, officially inaugurated earlier this month, is believed to be one of the solutions for the country to circumvent the transshipment hubs in the previously mentioned Arab states. This is in particular since Hamad is said to have the capacity for the handling of even 20,000 TEU ships. How do you comment on this? What role will the new port play in your business operations?
Al-Mannai: Hamad Port has the potential to transform Qatar into a regional and international trade and logistics hub. This transformation will not only attract investments and enable economic growth, but will also increase the efficiency of operations for companies with core interests in maritime transportation and logistics like ours.
Milaha stands to benefit from Hamad Port in terms of being able to provide faster and more efficient services to our clients and partners across the supply chain. The transition to a deepwater port also brings opportunities for our container shipping unit to possibly optimize its fleet and further expand its network. And of course, as a 49% shareholder in QTerminals, which will manage the core operations of the port, Milaha will also benefit from the growth of Hamad Port.
WMN: With respect to this year's business performance, Milaha's net profit was halved when compared to the corresponding figures from 2016, with your tanker and gas shipping sector being impacted heavily. How would you comment on this, and what are the key steps being taken to mitigate the impact of the current market downturn?
Al-Mannai: Low rates and vessel oversupply continue to impact the tanker and gas carrier sectors we operate in. As mentioned before, we are focused on driving forward our long-term strategy which includes reducing structural costs, enhancing our service offering, and developing new sources of revenue.
WMN: In your business report for H12017 you mentioned "a number of short and medium-term opportunities" to position the company more strongly for when markets improve. Could you elaborate on what opportunities these might be?
Al-Mannai: The current situation in the Gulf, while unexpected, has provided us with opportunities to bring forward our strategic growth plan in some cases. The expansion and enhancement of our container feeder services and the expansion of our logistics operations into Oman have opened new markets for us and attracted new clients with different requirements, which we will seek to serve in the best way possible.
In addition, we are also quickly enhancing our ability to develop tailored supply chain solutions for many of our customers in Qatar and their partners internationally — something that was always part of our long-term plan.
WMN: In conclusion, speaking of the ongoing tonnage oversupply and rate pressure across the board, what would you say is the best approach for the market to recover?
Al-Mannai: The next two years will likely continue to be difficult for the global shipping industry as it tries to overcome the issue of excess capacity. That said, the ongoing scrapping of ships, the growing international trade, and the unexpected first-quarter growth in Asia's three biggest economies – China, Japan, and India – are all driving demand growth, which we are cautiously optimistic about. The best way for the market to recover, as always, is to be strongly disciplined about speculative investments in assets.
World Maritime News Staff; Image Courtesy: Milaha