Chevron enables current CEO to remain longer in the role and unveils new CFO
U.S.-headquartered energy giant Chevron has disclosed a waiver of the mandatory retirement age for its current chairman and chief executive officer (CEO), enabling him to stay longer in this role. In addition, the oil major revealed the name of its new chief financial officer (CFO), as the current one will retire next year.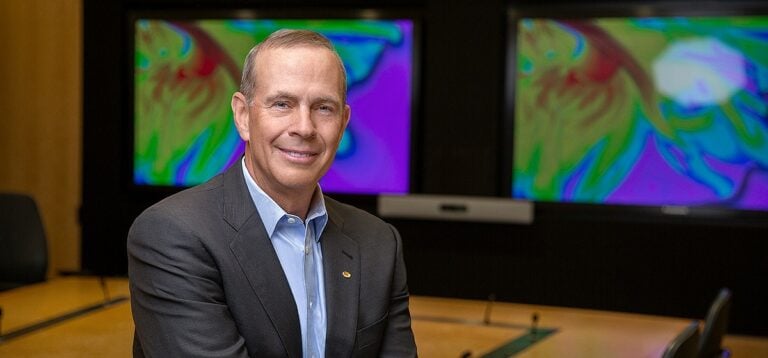 According to Chevron, its independent directors waived the company's mandatory retirement age of 65 for its chairman and chief executive officer, Mike Wirth, who will turn 63 later this year. Wirth has held the position of chairman of the board and CEO since 2018.
Dr Wanda M. Austin, lead independent director for Chevron, remarked: "Chevron's board regularly reviews its long-term succession plans, and concluded it has the right leader and strategy in place to continue the company's successful trajectory. Mike has done an extraordinary job leading Chevron in a dynamic environment and delivering outstanding financial and operational results. We look forward to his continued leadership."
Prior to the CEO role, Wirth served as vice chairman of the board in 2017, and as executive vice president of Midstream & Development from 2016 to 2018, where he was responsible for the shipping, supply and trading, and pipeline and power operating units, as well as for Chevron's strategy, business development, and corporate affairs.
Commenting on the waiver, Wirth stated: "I appreciate the board's support for the strategy and the executive team we have put in place and am proud of the progress Chevron has made to safely deliver higher returns and lower carbon. We remain committed to responsible energy leadership as we adapt to an evolving landscape."
On the other hand, Pierre Breber, Chevron's vice president and CFO, is due to retire in 2024, after 35 years of service, thus, Eimear Bonner, currently vice president and chief technology officer and president of the Chevron Technical Center, has been picked to succeed Breber as CFO, effective from 1 March 2024.
"Pierre is a world-class finance executive and has been an outstanding business leader throughout his career at Chevron. Under his leadership, Chevron has delivered on its financial priorities, executed several acquisitions and driven significant value for our shareholders. Pierre has been an exceptional strategic partner to me, and I want to thank him for his many contributions," underlined Wirth.
Bonner, who joined Chevron in 1998, has held numerous leadership and operating positions over her 24-year career with Chevron. She became general director of Tengizchevroil LLP (TCO) in 2018 where she was responsible for TCO's operational and financial performance and led an organisational transformation.
In her current role as chief technology officer, Bonner guides the deployment of technology and digital solutions across Chevron's operations to safely drive higher returns, lower carbon, and greater efficiency. Once she takes over her new role, she will report to Wirth.
"Eimear has a proven track record leading large, complex organisations. I am confident that her deep business expertise and engaging leadership approach will enable her to build upon Chevron's strong foundation and drive further value for shareholders," concluded Wirth.
Chevron is actively working on upgrading and optimising its asset portfolio, as shown by the achievement of first gas production from its Gorgon stage two development off the northwest coast of Western Australia, which is expected to bring more liquefied natural gas (LNG) to the energy market.