China: Dongfang seals two deals for Changle offshore wind farm
Dongfang Electric Corporation (DEC) has signed two contracts for the Changle Waihai offshore wind farm in China, under which the company will deliver its 10 MW wind turbines for the project's Area A and Area C.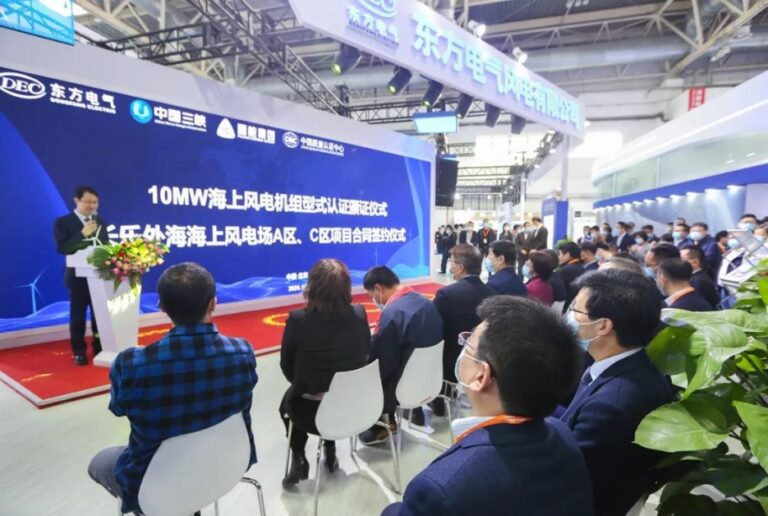 In September, the wind turbine supplier won a tender issued by Fujian Energy Group for the Changle Waihai Area C. At the time, DEC placed the winning bid for the second batch of wind turbines and ancillary equipment for the project, totaling 200 MW, which will comprise 20 of DEC 10 MW anti-typhoon units.
The Changle Waihai Area C has been divided into two phases: 200 MW and 300 MW. The Changle Waihai Area A will have an installed capacity of 300 MW.
The Changle Waihai project is located in the east of Changle, Fuzhou City, 31–50 kilometres from shore in water depths of 37 to 45 metres.
Earlier this year, the Netherlands-based SPT Offshore won a contract for the design and installation of suction pile jacket foundations for the project. The company said this was the farthest offshore wind project in China and the biggest to feature suction pile foundations.
According to DEC, its 10 MW unit is Asia's largest offshore wind turbine in operation in terms of single capacity.
The wind turbine has a rotor diameter of 185 metres and a single turbine can meet the average power consumption of 20,000 households annually.
The prototype was connected to the grid on July 12 at Xinghua Bay Wind Farm Phase II, off the Fujian province in China. After the test and verification, the wind turbine will be mass-produced and gradually promoted and installed at Fujian's offshore wind farms, the company said this summer.