Chrysaor sets the wheels in motion for North Sea well spud
Oil and gas company Chrysaor, which is in the process of merging with Premier Oil, has started preparations to drill an exploration well in the North Sea, using the COSLInnovator rig.
Chrysaor was in January 2021 granted drilling permits by the Norwegian Petroleum Directorate (NPD) to drill wildcat well 15/12-25 and wildcat well 15/12-26.
Both wells are located in production licence 973 in the North Sea. The area in this licence is part of block 15/12.
Both wells will be drilled from the COSLInnovator drilling rig with 15/12-25 being the first and 15/12-26 the second in line.
Before getting the permits, Chrysaor in August 2020 signed a contract with COSL for the use of the sixth-generation semi-submersible rig COSLInnovator.
The semi-submersible rig will drill two wells at Chrysaor's Jerv and Ilder prospects. The operations for Chrysaor will be run out of Stavanger.
In an update on Wednesday, Ross Offshore, a provider of project management and consultancy to the oil & gas industry, said that its Marine Team had managed the first offshore operation in conjunction with the Jerv project.
Ross also added that the COSL Innovator is currently scheduled to start drilling operations during the second half of February and the first offshore task was to prelay the anchor spread.
"The operation was successfully completed as a result of the excellent performance by all involved parties", Ross concluded.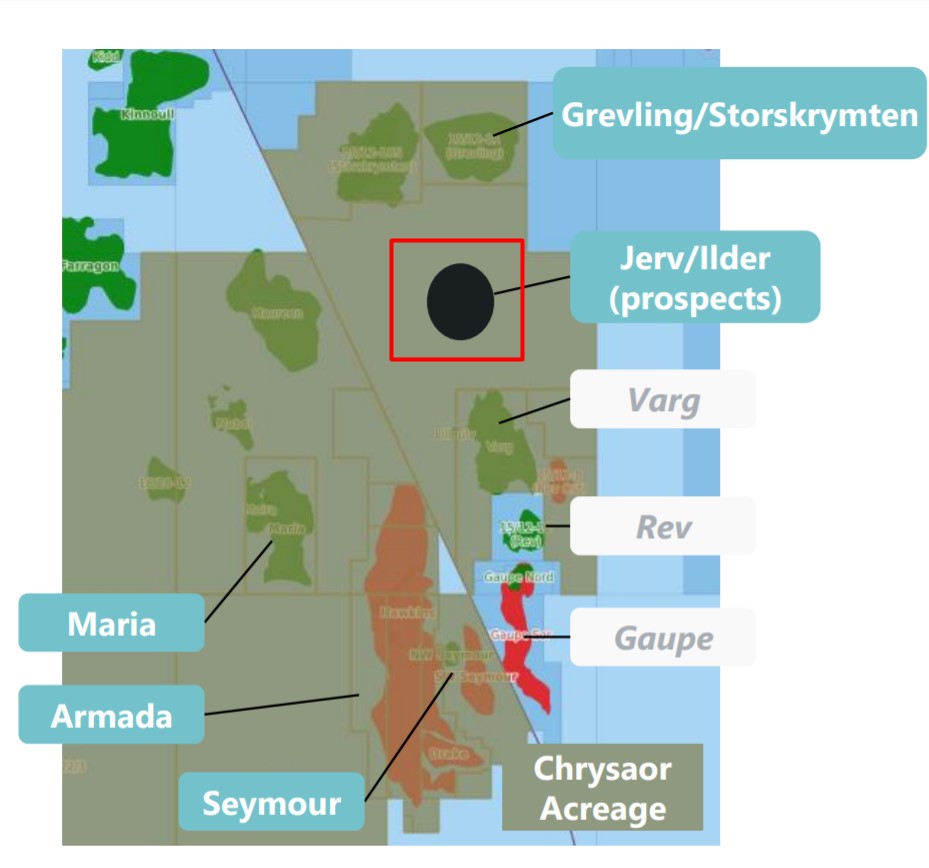 The first well will be drilled about seven kilometres northwest of the Rev field and the second one will be drilled about 10 kilometres south of the 15/12-21 (Grevling) oil discovery.
These two wells will be the first and the second exploration wells to be drilled in the licence.
Chrysaor has also already secured a safety consent from the Norwegian Petroleum Safety Authority (PSA) to use the COSLInnovator for the two North Sea wells.
Chrysaor Norge is the operator of licence 973 with an ownership interest of 50 per cent. Other licensees are OKEA (30 per cent) and Petoro (20 per cent).