CIP buys into blue ammonia project in the Gulf Coast
Copenhagen Infrastructure Partners (CIP), a major in offshore wind development, has acquired a majority stake in a blue ammonia project which will be developed alongside US-based Sustainable Fuels Group (SFG).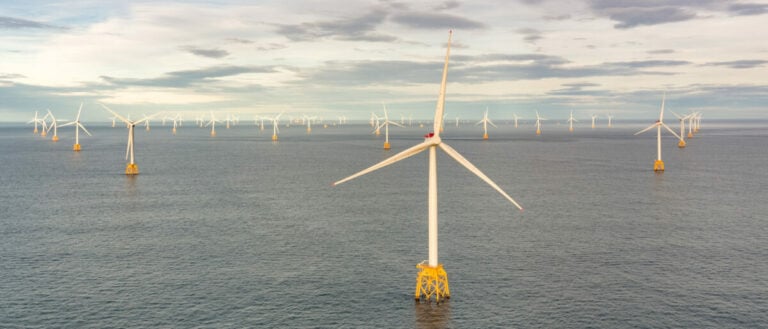 While the financial terms of the transaction were not disclosed, CIP said it has acquired the stake in this project through its Energy Transition Fund (CI ETF I).
Located along the Gulf Coast, the project has commenced detailed engineering (FEED) and will initially consist of two phases, each with a production capacity of 4,000 tons per day (~3.0 million tons of annual production from both phases) once operational in 2027.
Furthermore, the project has entered into an agreement with International-Matex Tank Terminals (IMTT), a terminal and logistics company, to provide ammonia storage and handling services.
As disclosed, the project will use Topsoe's SynCOR™ technology to produce blue ammonia with the lowest carbon intensity and is expected to reduce CO2e emissions by 90% (Well-To-Gate) compared to traditional ammonia production, thereby abating 5.0 million tons of CO2 per year.
CPI said that the project will form part of the CI Energy Transition Fund, which closed in August 2022 at the hard cap of €3 billion, and like all current CIP Funds, is aligned with the UN Sustainable Development Goals (SDGs) principally through the expected avoidance of greenhouse gas emissions resulting from its investments.
The CI Energy Transition Fund focuses on clean hydrogen, and other next-generation renewable technologies to facilitate the decarbonisation of hard-to-abate sectors such as agriculture and transportation.
Søren Toftgaard, Partner in Copenhagen Infrastructure Partners, commented on the acquisition: "We are developing a global portfolio of clean hydrogen and hydrogen-related products, such as clean ammonia. Blue ammonia is considered an important part of a successful energy transition, which can potentially help fill the ammonia shortage in Europe as well as being a stepping stone to the successful implementation of green projects, and we are excited to bring this project to the Gulf Coast region. Further, the agreement provides important diversification to our CI ETF I portfolio and can provide a platform for future hydrogen-related investments in the US."
Chris Partridge, Executive Vice President of IMTT, added: "IMTT is thrilled to support CIP's development of this alternative fuels project. Additional clean energy sources, such as blue ammonia, are vital to advancing the global energy transition. We look forward to leveraging our terminaling experience and expertise to assist CIP in delivering this low-carbon fuel to the market."
Follow Offshore Energy's Clean Fuel on social media: