Clarksons: 65 pct of cruise industry's orderbook to run on alternative fuels
The cruise industry is pushing forward with the uptake of alternative fuels as part of its decarbonization efforts, with 65 percent of the current orderbook being capable of running on alternative fuels, data from Clarksons shows.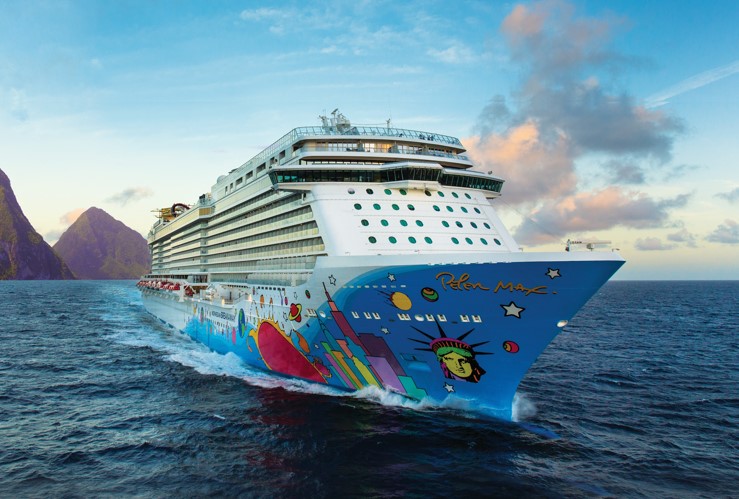 What is more, the focus of the newbuilding intertest has shifted to smaller expedition/ luxury units, from the previous gargantuan floating cities to accommodate to the shift in demand.
The latest insight from Clarksons shows that 9 percent of the existing fleet capacity is able to run on alternative fuels, while approximately 25 percent of the vessels have integrated energy-saving technology.
The most prominent fuel in the existing fleet is LNG with some projects in the making exploring methanol.
Most notably, Finnish shipbuilding company Meyer Turku is building methanol-ready cruise ship for Royal Caribbean's TUI Cruises, Mein Schiff 7.
The vessel will have a length of 315 meters and a width of 36 meters, and it will be able to accommodate around 2,849 passengers. It will be built so that it can run on methanol in the future.
In addition, Disney Cruise Line has acquired the cruise ship Global Dream, currently under construction at German shipyard Meyer Werft, which will be one of the first in the cruise industry to be powered by green methanol.
Norwegian Cruise Line Holdings (NCLH) is also exploring alternative fuels. Late last year the company signed a deal with German engine manufacturer MAN Energy Solutions (MAN ES) for a retrofit of a four-stroke MAN 48/60 engine to dual-fuel operation.
Under the MOU, the medium-speed MAN 48/60 engine will be made capable of diesel/methanol operation.
The report says that the cruise industry is getting back to 'normal' after being hit hard during the Covid pandemic.
After activity virtually came to a halt in Q2-20 (>90% of the fleet 'idle'), port calls started to increase through 2021 as some ships returned to service.
Further gains were seen in 2022, with port calls running on average 13% below 2019 levels, before edging ahead of pre-Covid levels in recent weeks for the first time. Improvements in passenger volumes have lagged vessel activity, with ships typically sailing with lower occupancy than pre-Covid (2022 average by major operators: c.80%, vs >100% in 2019).
However, occupancy is also gradually increasing (c.98% in Q1 2023), whilst operators have reported very robust booking volumes over recent months. Clarksons projects global cruise passengers to total c.30 million in 2023, in line with the 2019 total (2021: 5m).
The data from Clarksons indicates that operators have accrued large debts, with up to $45bn of bond issuances by cruise lines since start of 2020, and some have scaled back growth and investment plans.
Namely, the pace of cruise vessel refurbishments has halved when compared to the pre-Covid period, with long-term investment plans for large cruise vessels reduced.
Around 40 ships (8% of fleet GT) have been recycled since start of 2020, more than in the previous 10 years, whilst elevated secondhand sales have continued as operators review financials and adjust offerings.
Clarksons said that 10% of fleet capacity has changed hands since 2020.
These Covid-related impacts have to added to other factors driving underlying change in the cruise industry. Going into the pandemic, the cruise newbuilding orderbook had swelled to >40% of existing fleet capacity, and its absorption into the fleet is ongoing.
"By the end 2024 we expect fleet capacity to be ~20% larger than at start -20, and some project cruise passengers to exceed 40m by 2028," Clarksons said.