CLV Nexans Aurora on sea trials
Nexans' new cable-laying vessel (CLV) Nexans Aurora has commenced its sea trials off the Norwegian coast.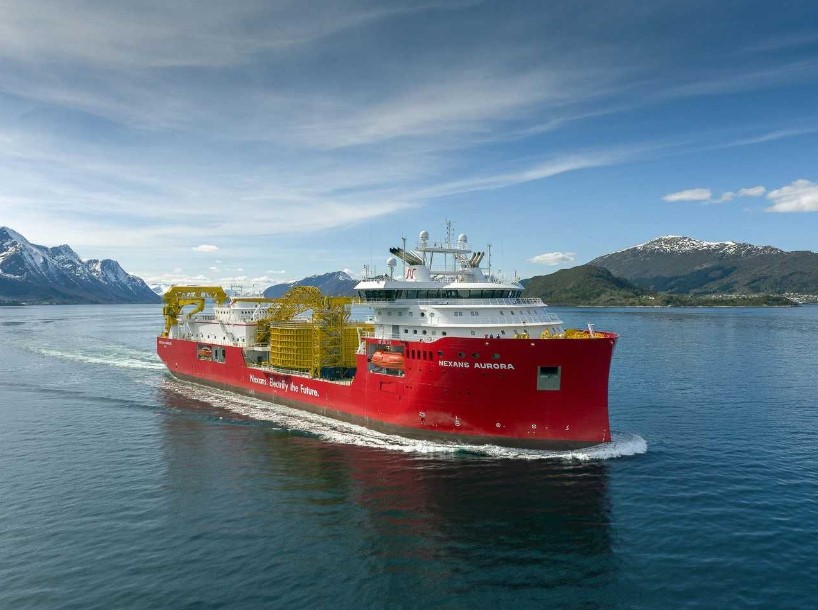 Nexans Aurora began the yard sea trial on 3 May and continued with the technical sea trial on 5 May.
Ulstein Verft said that the sea trial will continue for a few more days, after which the yard has still many tests that need to be done before delivery in a few weeks. 
According to the company, outfitting of the vessel, some paint jobs as well as tests on the A-frame and some of the winches will be carried out.
"Blackouts are not uncommon on sea trials, but so far, we have experienced nothing of the kind on Nexans Aurora," said Nexans Technical Manager, Knut Flage.
"This way of working is not always the standard, many shipbuilding projects do not prioritize enough the testing and run throughs at the yard. And this often results in more complicated sea trials. The sea trial will continue for a few more days, but at this point, everything has run smoothly."
To remind, Nexans signed a deal with Ulstein Verft for the construction of Nexans Aurora back in July 2018, which kicked off in February 2019..
MAATS Tech supplied the deck spread for the 150-meter vessel and Palfinger Marine a major deck equipment package.
Nexans Aurora's first assignment will be the installation of the export cables at the 1,075 MW Seagreen offshore wind farm in Scotland.