CMA CGM settles Clean Water Act violations with EPA
The U.S. Environmental Protection Agency (EPA) has settled with French container shipping major CMA CGM over claims of violations of EPA's vessel general permit issued under the Clean Water Act.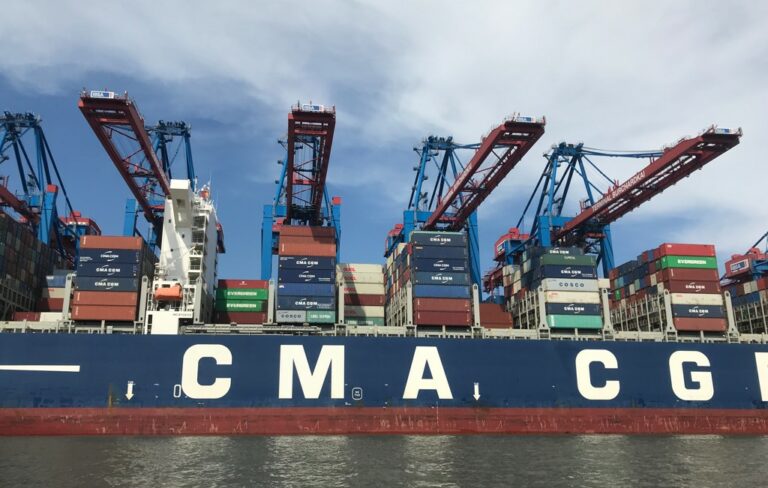 Under the terms of the settlements, CMA CGM will pay $165,000 in penalties for claims of violations by four of the company's ships involving ballast water discharge, recordkeeping, inspection, monitoring, and reporting.
"The Vessel General Permit is a key element of the Clean Water Act. When companies and their ships don't comply with this permit, the quality of our nation's already-challenged waters can be seriously impacted," said EPA Pacific Southwest Regional Administrator Martha Guzman.
"It's incumbent upon vessel owners and operators to properly manage what they discharge into our oceans, and to meet their monitoring and reporting requirements."
According to EPA's findings, CMA CGM failed to:
Treat ballast water prior to discharging it in a manner consistent with the compliance deadline at U.S. ports, including the Port of Los Angeles in California.
Record the findings of annual comprehensive inspections.
Conduct an annual calibration of a ballast water treatment system.
Monitor and sample discharges from ballast water treatment systems.
Report complete and accurate information in annual reports.
The settlement includes penalties for the following vessels of $48,277 for the CMA CGM A. Lincoln, $48,233 for the CMA CGM T. Jefferson, $52,197 for the CMA CGM Fidelio, and $16,293 for the APL Columbus.