Connect LNG performs new UTS test in Norway
Norway's Connect LNG conducted another offshore marine operation with the UTS jettyless transfer system La Santa Maria, together with the Spanish utility company, Naturgy, and the Norwegian energy company, Equinor.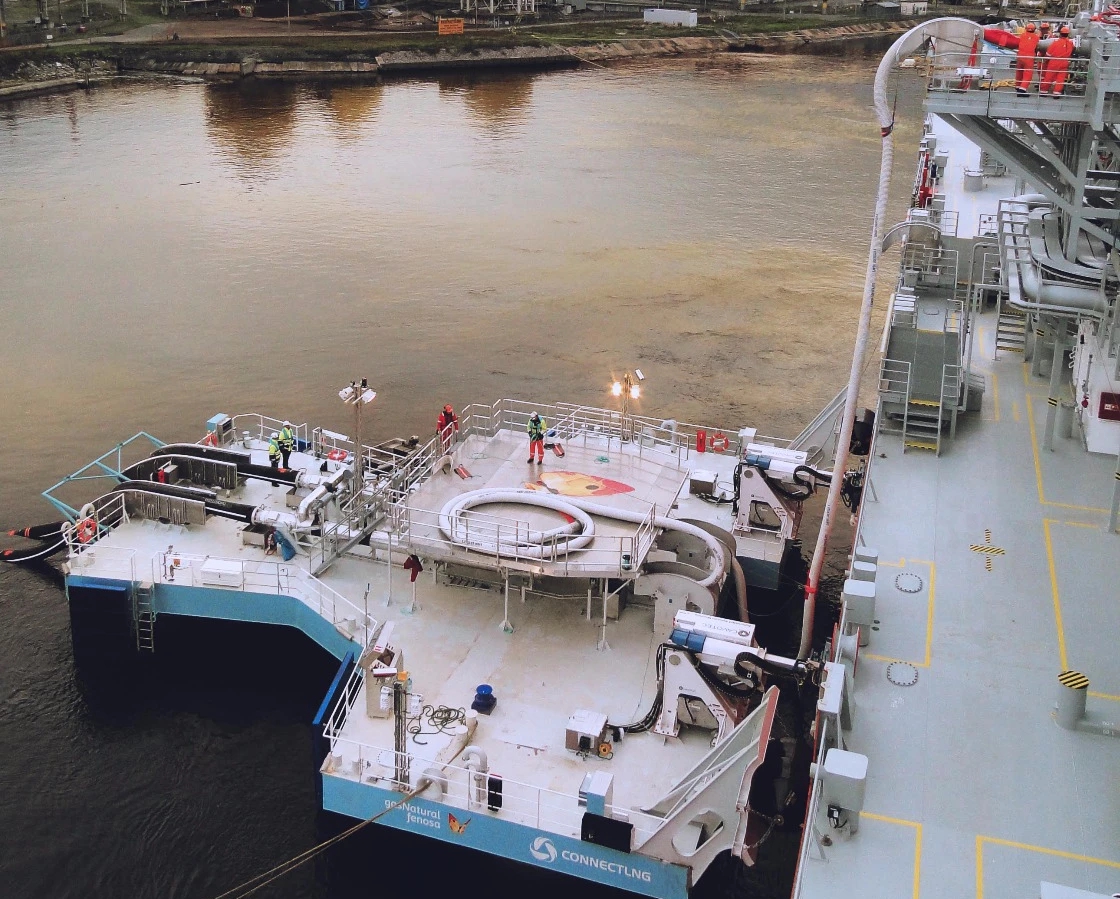 The operation took place offshore Langesund in Norway, an area renowned for harsh weather during winter time.
Connect LNG said in its statement that this test operation demonstrated the UTS' ability to operate in arctic conditions with below 0 degrees air temperatures during the day of operation.
Furthermore, La Santa Maria was connected to an Equinor chartered LPG vessel.
The company added that so far, the UTS has been connected to three different vessels an LNG carrier (15,600 cbm), an LPG carrier (12,600 cbm) and an offshore supply vessel as well as 5 different tugboats and 3 different ports.
The operation was performed on time and according to careful planning involving local authorities and third-party surveyors. The approval process for the marine operation took less than 4 weeks to obtain, including permissions to conduct the operation in a nature reserve, the company said.
So far, Connect LNG together with Naturgy performed the world's first LNG transfer through a jettyless system in October 2017 where a cargo of LNG was delivered to Herøya Industrial Park.
La Santa Maria UTS is currently stationed in Norway and used for operations while it awaits the final transportation to a greenfield project in the Americas for Naturgy, Connect LNG said.