ConocoPhillips lifts dividend as profit returns
U.S. oil major ConocoPhillips has increased its quarterly dividend as it returned to profit in the third quarter of the year driven by a rise in global hydrocarbons demand and encouraged by higher oil and gas prices.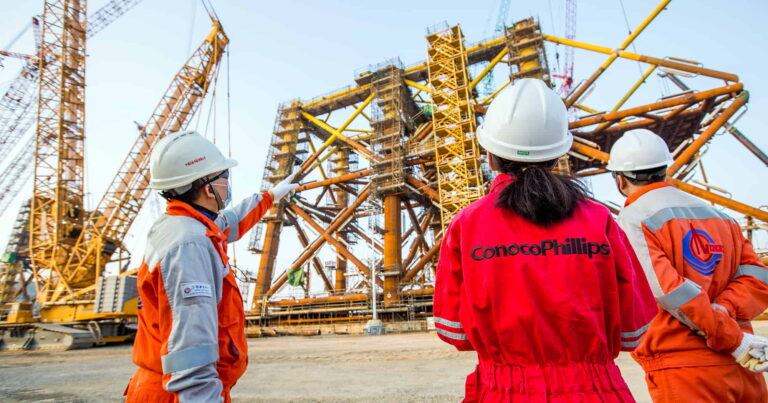 ConocoPhillips reported on Tuesday its third-quarter 2021 earnings of $2.4 billion compared with a third-quarter 2020 loss of $0.5 billion. The firm stated that excluding special items, third-quarter 2021 adjusted earnings were $2.4 billion, compared with a third-quarter 2020 adjusted loss of $0.3 billion. 
The company's production – excluding Libya – for the third quarter of 2021 was 1,507 thousand barrels of oil equivalent per day (MBOED). This is an increase of 441 MBOED from the same period a year ago. According to ConocoPhillips, earnings and adjusted earnings increased from the third-quarter 2020 due to higher realized prices and volumes, partially offset by higher operating costs associated with the higher volumes.
The company's total average realized price was $56.92 per BOE, 84 per cent higher than the $30.94 per BOE realized in the third quarter of 2020, as the production remains unhedged and thus realises the benefit of higher marker prices.
Fourth-quarter 2021 production is expected to be 1.53 to 1.57 MMBOED, excluding Libya as well as impacts from the pending Shell Permian acquisition. Namely, Shell in September 2021 reached an agreement with ConocoPhillips for the sale of its Permian business for $9.5 billion in cash. The deal is expected to close in the fourth quarter of 2021.
ConocoPhillips also said in its quarterly report that it had increased its quarterly dividend by 7 per cent to 46 cents per share and ended the quarter with combined cash, cash equivalents and restricted cash of $10.2 billion and short-term investments of $0.7 billion. This totals $10.9 billion in ending cash and short-term investments.
The company further announced an improvement to its Scope 1 and 2 greenhouse gas emissions-intensity reduction targets from a 2016 baseline to 40-50 per cent on net equity and gross operated basis by 2030, from the previous target of 35-45 per cent on only a gross operated basis.
Ryan Lance, chairman and chief executive officer, commented: "This positive performance momentum established an exceptional platform for the pending acquisition of Shell's Permian properties that we announced in the quarter and expect to close in the fourth quarter.
"This transaction will spur another phase of positive performance as we head into 2022 and further strengthen our ability to deliver our distinctive triple mandate: meet future energy demand with the lowest cost of supply production through the energy transition, deliver competitive returns and meet our net-zero ambition on operational emissions."