Consortium gets €3.5M boost to develop tropical storm-proof OTEC system
EU's key funding program for research and innovation, Horizon Europe, and UK Research and Innovation (UKRI) have awarded €3.5 million to a new consortium that aims to design an ocean thermal energy conversion (OTEC) system capable of surviving in tropical storm areas.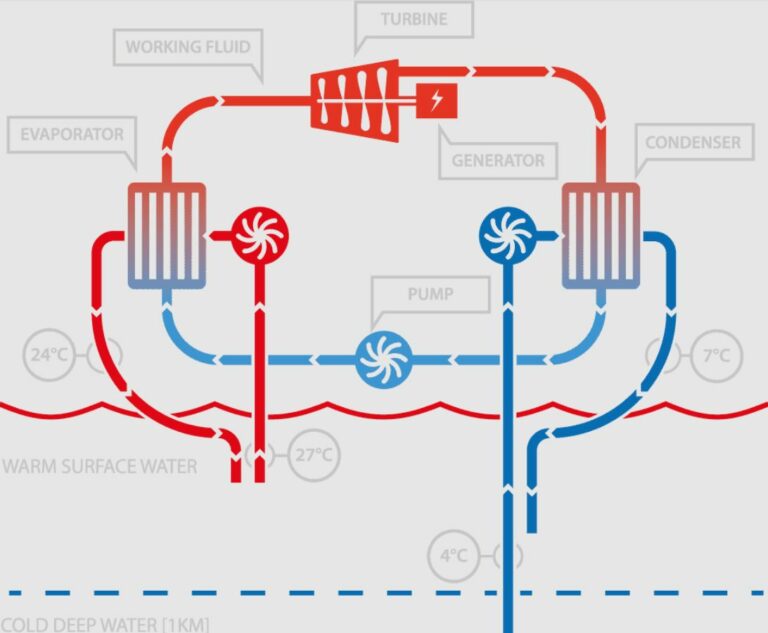 The PLOTEC consortium was launched by seven partners across Austria, Italy, Portugal, Spain and the United Kingdom, specialising in OTEC, marine renewable energies, research and infrastructure, plastic composites engineering, renewable materials, policy, economics and environmental aspects and computational modelling tools.
Namely, partners in the project are Global OTEC, Cleantech Engineering Limited, WavEC Offshore Renewables, The Oceanic Platform of the Canary Islands PLOCAN, Quality Culture, Agru Kunststofftechnik Gesellschaft m.b.H., and University of Plymouth School of Engineering, Computing and Mathematics.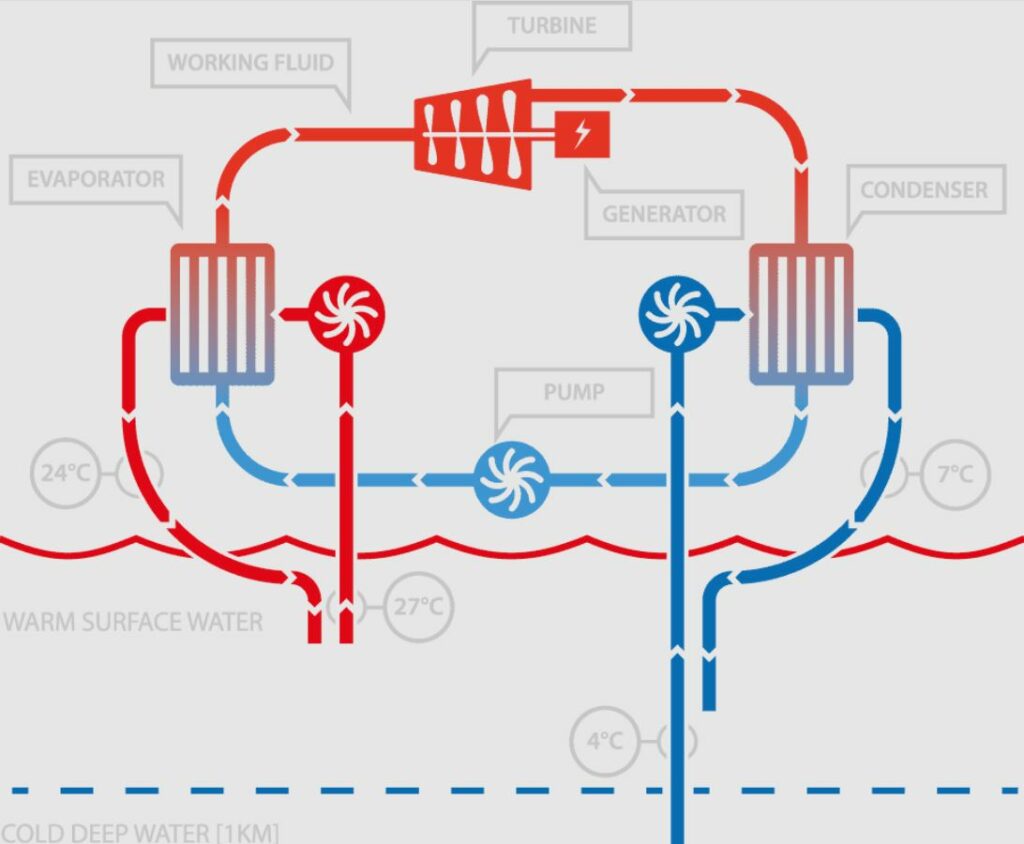 The main goal of the project is to design and simulate an OTEC platform capable of withstanding the extreme weather effects of tropical oceans, with a viable cost model, validated by a scaled demonstration of a structure.
The consortium plans to conduct a series of computer simulations that will result in a physical deployment at the PLOCAN test facility in Gran Canaria in 2024.
The project is said to be an essential step for the world's adoption of sustainable ocean energy technologies, initially in Small Island Developing States (SIDS) and the EU's Overseas Countries and Territories in tropical regions.
"50 million island people across the tropics are depending on us to build appropriate solutions which can provide clean, affordable, baseload power within the range of circumstances they experience. To effectively scale OTEC in line with our ambitions, we must develop a credible track record in operating and surviving in tropical storm zones", said Dan Grech, Global OTEC Founder and CEO.
José Joaquín Hernández Brito, PLOCAN CEO, commented: "Our civilisation faces an existential challenge to maintain the sustainable environmental conditions that enable our development and evolution.
"The commercial development of technologies for the sustainable use of marine resources is an imperative need and also an opportunity to promote a green revolution that we must accelerate with projects like PLOTEC, which not only contributes to preserving habitable conditions for our planet but also to creating new products, services, employment and business models at a local level."
---
Follow Offshore Energy – Marine Energy
---