Alliance formed to bring floating OTEC to small islands
SIDS DOCK has signed an agreement with Global OTEC Resources to collaborate on developing and deploying floating ocean thermal energy conversion (OTEC) technology in small island states.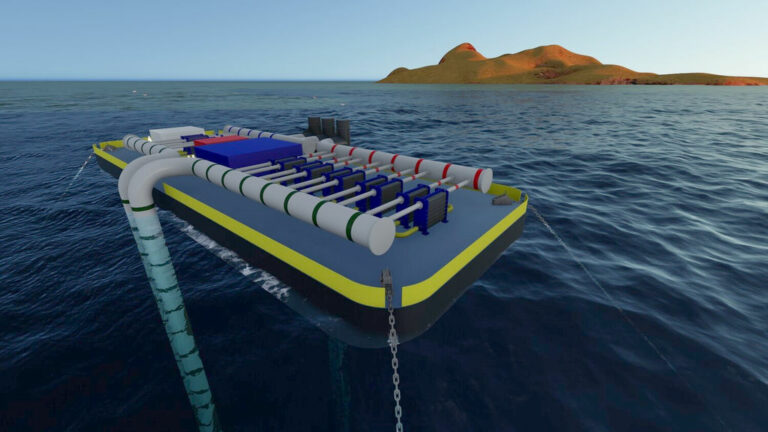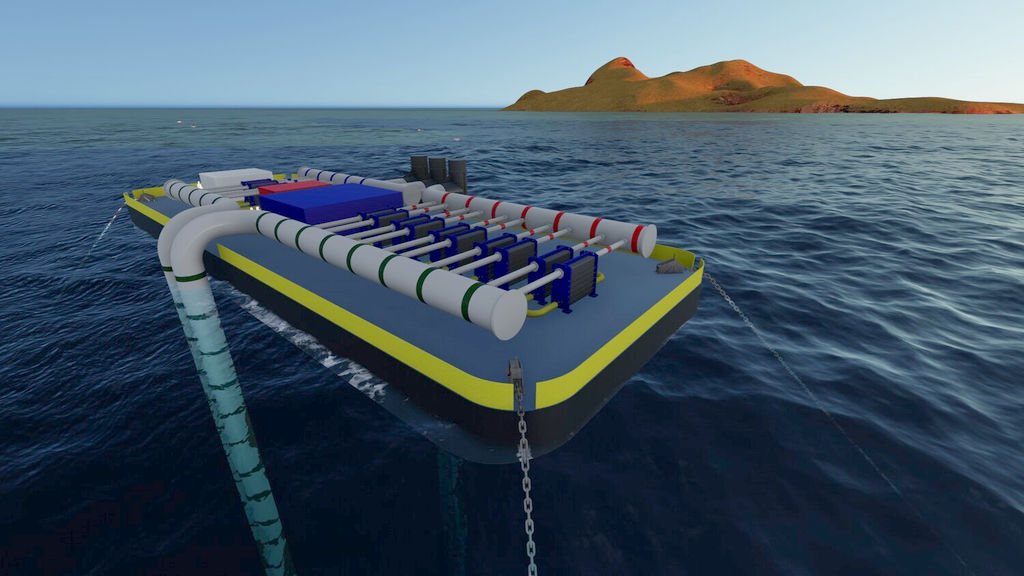 The signing ceremony took place on 2 July 2021, by means of a virtual conference between representatives in Seychelles, Jamaica, Portugal and the United Kingdom.
SIDS DOCK, the Small Island Developing States (SIDS) Sustainable Energy and Climate Resilience Organization, is a United Nations-recognised association representing small island developing states.
Ronald J. Jumeau, chair of the executive council of SIDS DOCK, who signed the agreement with Global OTEC Resources on behalf of the SIDS DOCK organisation, said:
"The possibility of using ocean energy offers one of the most promising opportunities, not just for development of a competitive sustainable energy sector in island states, but for the construction, installation and operation of the first Floating OTEC Power Plant, to be named 'Dominique' in partnership with the Government of the Democratic Republic of Sao Tome and Principe".
OTEC technology captures the temperature difference between cooler deep and warmer shallow ocean water to produce electricity.
Global OTEC Resources' concept consists of an OTEC plant housed on a floating barge which incorporates a deep cold-water pipe into its hull through a 'weathervaning' turret mooring system.
The cold-water pipe returns seawater from a depth of 1,000 meters, achieving the temperature difference with the warm surface water of 20 degrees centigrade, Global OTEC Resources said.
Using ammonia, which is repeatedly evaporated and condensed, the device powers a turbine, and produces electricity.
According to Al Binger, secretary-general of the secretariat of SIDS DOCK, who has spent decades on research and development of OTEC technology, Global OTEC Resources' floating OTEC technology is so innovative that it is a gamechanger, bringing OTEC and ocean energy technologies a lot closer to a realistic option for SIDS.
"In just one day, twenty-four (24) hours, the amount of energy that the sun puts in the tropical oceans can run our islands for decades. The ocean is an inexhaustible renewable energy source and as long as the sun exists, we will have thermal energy in the ocean", Binger said.
Dan Grech, director for UK-based technology developer Global OTEC Resources, added: "Our breakthrough floating OTEC plant design stems from focusing efforts on small scale projects. Previous developers have attempted going the route of, 'too fast, too soon,' before having an operational grasp of the fundamentals of the cold-water pipe.
"Collaborating with leading riser manufacturers and scientists on the cutting-edge of subsea riser designs, we have a concept that reduces the technological and financial risk in deploying floating OTEC plants.
"This partnership is indeed a game changer for us, as we recognize 10GW of installed fossil fuel capacities amongst SIDS DOCK countries that need to be replaced with high-availability, clean, affordable power.
"The SIDS are a springboard for innovation led OTEC deployments before we go on to address the global practical resource, expected to reach 900 GW by 2050".