Containerships' second LNG-fueled vessel called at Malta on its maiden voyage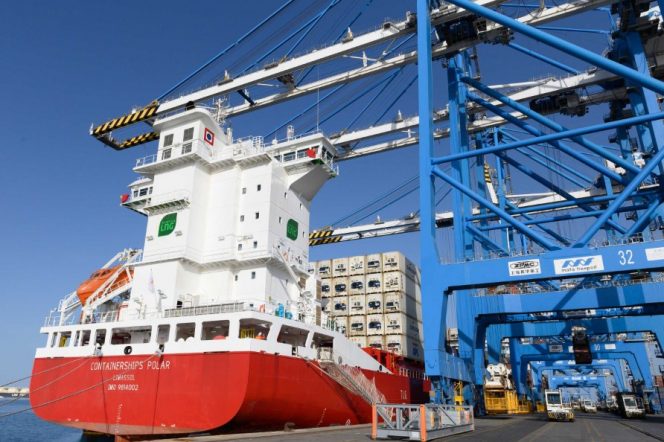 ---
Containerships' LNG-powered container vessel, the Containerships Polar, has made a call at the Malta Freeport Terminal during its maiden voyage from Asia to Rotterdam.
The Containerships Polar is the second in a series of four LNG-fuelled vessels put into service by Containerships, a CMA CGM unit. The company took delivery of its first LNG-powered container vessel, Containerships Nord, in December 2018.
The 1,400 TEU vessels are being built at Wenchong Shipyard in China.
Malta Freeport Terminals CEO Alex Montebello said: "Malta Freeport […] supports CMA CGM's initiatives to reduce the carbon footprint of its vessels."
"CMA CGM, one of Malta Freeport's shareholders, […] has implemented numerous initiatives to make its fleet more eco-responsible. By 2022, the group will have taken delivery of 20 vessels powered by LNG."
This is in line with the company's commitment to reduce its carbon footprint. CMA CGM has already achieved a 50 percent reduction in CO2 emissions per container transported per kilometer between 2005 and 2015.
It has achieved a further 17 percent reduction between 2015 and 2018, in line with its 2025 objective of -30 percent.
In 2019, CMA CGM also became the first shipping company in the world to test a biofuel oil on board one of its container ships.
It is worth reminding that the company made a decision towards the end of 2017 to equip nine of its 22,000 TEU containerships with engines running on liquefied natural gas. CMA CGM chose Winterthur Gas & Diesel's 12-cylinder X92DF dual-fuel low-speed engine to power the nine newbuilds.
LNG World News Staff
Related news
List of related news articles