Containerships Welcomes Its Second LNG-Powered Newbuild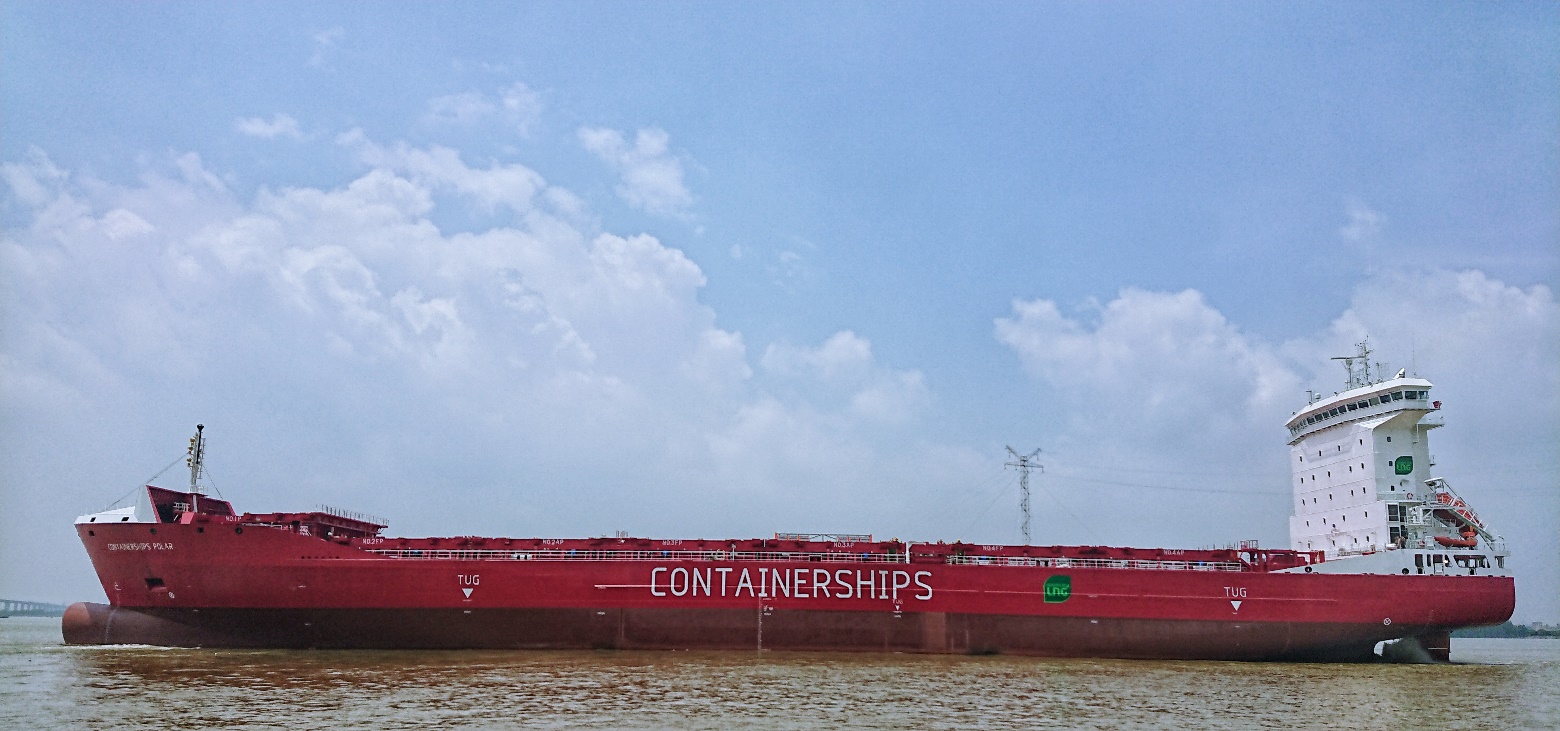 Hamburg-based boxship operator Containerships, a subsidiary of the CMA CGM Group, has taken delivery of its second container vessel powered by liquefied natural gas (LNG), the Containerships Polar.
As the second LNG-powered ship for Containerships and CMA CGM, the newbuild will be phased into the redesigned BALT 2 service in the Port of Rotterdam on June 23, 2019. The service links Northern Europe with the Baltic states and Russia.
At the beginning of May, the 1,380-TEU vessel started its voyage from Guangzhou Wenchong Shipyard in China to Northern Europe where it will operate alongside its sister ship Containerships Nord.
The Handy container vessel features a length of 170 meters and a width of 27 meters. With its dimensions and its high ice class, the Containerships Polar is suited for the navigational and climatic challenges of its operational area in Northern Europe and the Baltics, according to CMA CGM.
At the end of June, the vessel's first LNG bunkering will be carried out in Rotterdam where it will fuel an approximate of 200 metric tons of LNG via ship-to-ship bunkering.
With its future sister ships Containerships Arctic and Containerships Aurora, two more LNG-powered vessels will join the fleet until the end of the year.
CMA CGM will add a total of twenty LNG-fueled containerships by 2022, including nine 22,000 TEU mega-ships. The group is committed to the reduction of its carbon footprint and has implemented numerous initiatives to make its fleet more eco-responsible.
With a capacity of more than 2.6 million TEUs, CMA CGM's fleet comprises more than 650 vessels of which more than 190 are owned by the group.
Image Courtesy: CMA CGM