Cooper Energy hires Ocean Monarch rig for Otway basin drilling
Oil and gas company Cooper Energy has hired a rig for a drilling program in the Otway basin offshore Australia.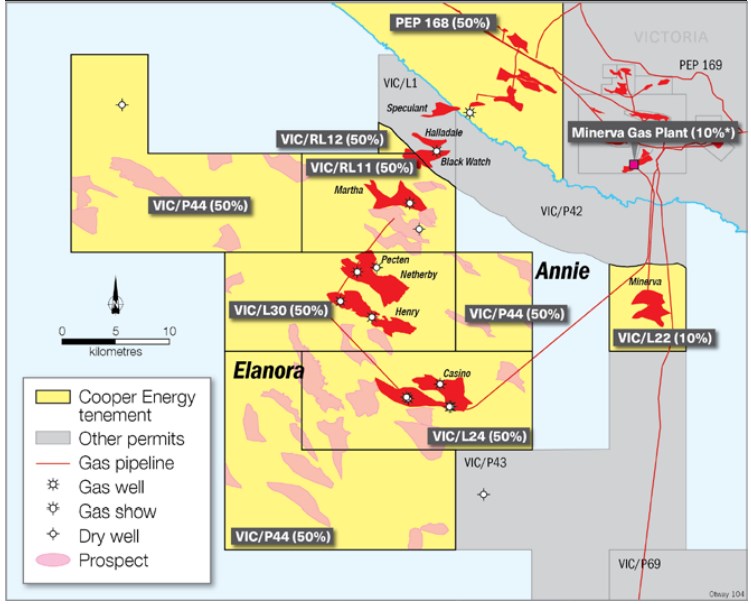 Cooper Energy said in its quarterly financial report on Wednesday that it had hired Diamond Offshore's semi-submersible rig, the Ocean Monarch, for drilling of the Annie and Elanora prospect.
The company added that the Ocean Monarch would begin drilling the Annie-1 and Elanora-1 wells in June 2019. The work on the two wells will begin following the drilling of exploration wells by Cooper and Esso Australia which is set to begin in February 2019.
David Maxwell, managing director of Cooper Energy, said: "We have the flexibility to pursue the growth opportunities in our portfolio and have acted quickly, securing a rig and committing to drill two attractive gas prospects in our offshore Otway acreage.
"We expect the coming six months to be as momentous as any in the company's history as Sole is completed; we drill the Annie and Elanora prospects in the offshore Otway Basin; conclude gas contracts and, prepare to acquire the Minerva Gas Plant with the upside it offers for our operating margin, cash generation and production."
The Annie and Elanora prospects, located in the VIC/P44 license in the offshore Otway basin, hold best estimate prospective resources of 71 bcf and 100 bcf respectively.
The Annie prospect is a simple amplitude supported structure located seven kilometers from a pipeline tie-in point. The primary reservoir targets are the Waarre C and Waarre A Formations which are the productive reservoirs in the Casino and Minerva gas fields.
According to Cooper, the chance of finding gas and proving a minimum developable resource size at Annie is estimated at 56%.
On the other hand, Elanora is a large amplitude supported structure that straddles VIC/L24, VIC/L30, and VIC/P44, located ten kilometers west of the Casino gas field and approximately six kilometers to a pipeline tie-in point.
The prognosed reservoir, Waarre A Formation, is the same as the producing offset fields at Casino, Henry, and Netherby. The company believes that the chance of finding gas and proving a minimum developable resource size at Elanora is estimated at 44%.
Annie and Elanora is operated by Cooper Energy which holds a 50 percent interest while Mitsui E&P Australia and Peedamullah Petroleum hold 25 percent each.
Worth noting, this is not the first time the company is using the Ocean Monarch rig for its operations. Cooper used the rig last year for the Casino and Sole offshore wells.