CorPower Looking to Expand Its Team
CorPower Ocean, a provider of wave energy technology, has opened several job positions in the company.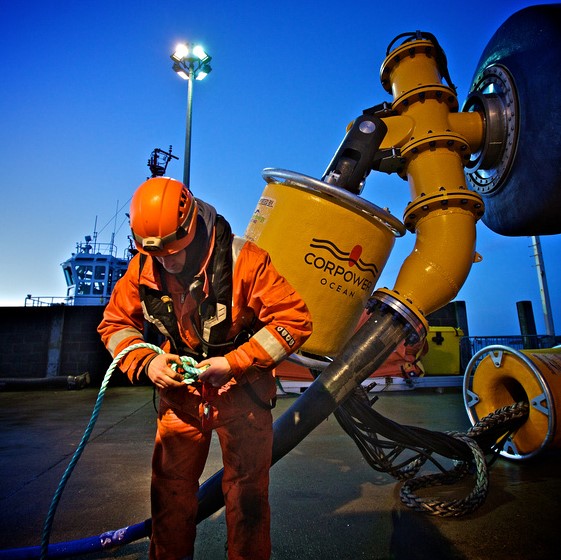 The positions include HMI / full stack developer, senior assembly technicians, senior instrumentation & automation engineer and chief financial officer (CFO).
As responsible for the Human-Machine-Interface (HMI) and data management functions, the successful candidate will have a key role within the software team and also interact closely with other groups including Systems, Electrical and Mechanical design as well as the Integration & test team.
The candidate will manage the data flow from the control software onboard the Wave Energy Converter and developing web applications to allow operators to efficiently monitor and control the Wave Energy Convertors.
Furthermore, the new CFO will oversee the company's financial strategy, operations and compliance during a time of growth and development. The CFO will ensure the highest standards of financial management and guide how the company manages revenues, investments, expenses and cash flow to achieve its goals across operations in Sweden, the UK and Portugal.
For the position of senior instrumentation and automation engineer, CorPower is looking for someone with minimum of 5 years of relevant background of developing instrumentation and automation systems for industrial applications.
The position includes several tasks to be conducted for the company.
CorPower, headquartered in Sweden with offices in Portugal, Scotland and Norway, did not disclose the deadline for the submission of applications for the different positions.