CorPower Ocean expands to bigger facility
Swedish wave energy company CorPower Ocean has expanded into new premises in southern Stockholm to support the development of its flagship HiWave-5 wave energy demonstration project.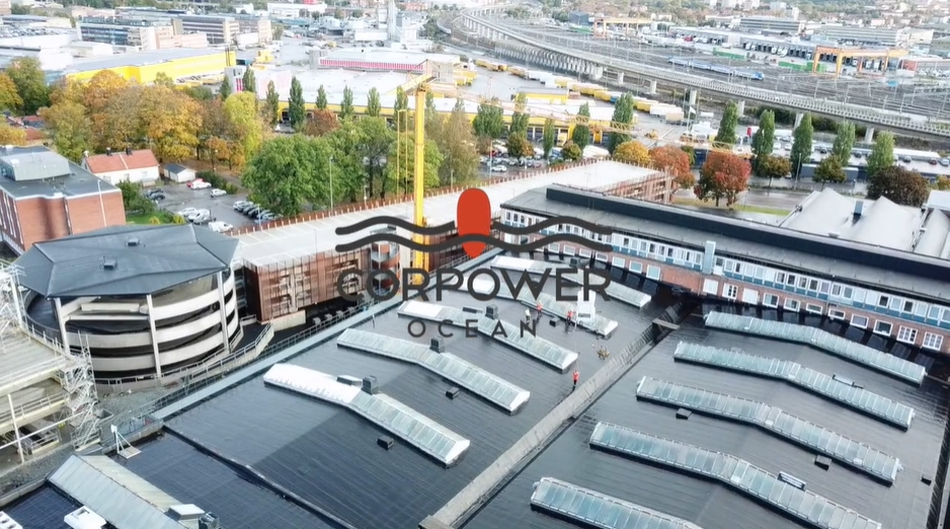 CorPower Ocean's new 3000 m2 site will play a fundamental role in enabling complete assembly and dry-testing of the company's first full-scale commercial wave energy converter, due for ocean deployment in Portugal later this year.
"In order to make this dream a reality CorPower had to think big, and invest in a new site capable of accommodating the world's largest wave energy test rig", the company said.
Measuring 40 metres in length and 9 metres in width at 7.2MW rating, CorPower Ocean's test rig is a 45-tonne moving mass system capable of simulating ocean wave conditions anywhere in the world.
Testing will soon be underway, with CorPower Ocean's team engaging in robust and rigorous analysis to debug, optimise and stabilize the company's wave energy converter system ahead of offshore operations.
The HiWave-5 demonstration project aims to convert CorPower's wave technology into a bankable product by 2024, by proving the survivability, performance and economics of a grid-connected array of wave energy converters in northern Portugal.
CorPower Ocean's new generation of high-efficiency wave energy converters are inspired by the pumping principles of the human heart
The first device to be deployed as part of the HiWave-5 project is also the company's first commercial-scale C4 wave energy converter – a 9-metre diameter device with a weight of 60 tonnes and 300kW power rating.
This will be followed by three additional CorPower C5 machines in 2023 to form a pilot array and secure type certification, according to CorPower Ocean.
In late February 2021, CorPower Ocean secured a private investment of €9 million, bringing total equity funding to support the HiWave-5 demonstration to over €20 million.