CorPower nears completion of world's largest wave energy test rig
CorPower Ocean is nearing completion of what is said to be the world's largest wave energy test rig following a two-year project, the Swedish wave energy company reported on its social media.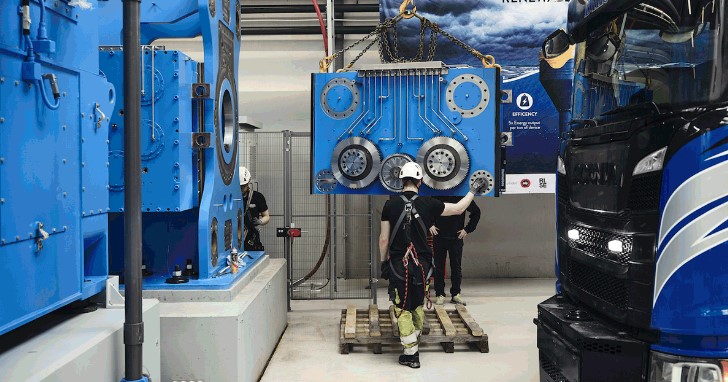 The purpose of the dry testing is not only to test the overall performance of the system but also to debug, stabilize and fine-tune it before it goes into the ocean, CorPower Ocean said.
The 45-tonne moving mass system located in Stockholm is capable of simulating ocean wave conditions anywhere in the world.
Measuring 40 metres in length and 9 metres in width at 7.2 MW rating, the system will support CorPower's HiWave-5 demonstration project.
In collaboration with the Portuguese electricity company EDP, HiWave-5 will see CorPower's first commercial-scale C4 Wave Energy Converter (WEC) deployed off the coast of Agucadoura, northern Portugal, later this year.
This will later form part of a larger four-system WEC array, and one of the world's first active wave farms generating energy to the grid.