Cosco delivers FPSO set for Eni's Amoca field off Mexico
Chinese shipbuilder Cosco Shipping Heavy Industry has delivered the floating production, storage, and offloading (FPSO) vessel set to work on Eni's Amoca shallow-water project off Mexico.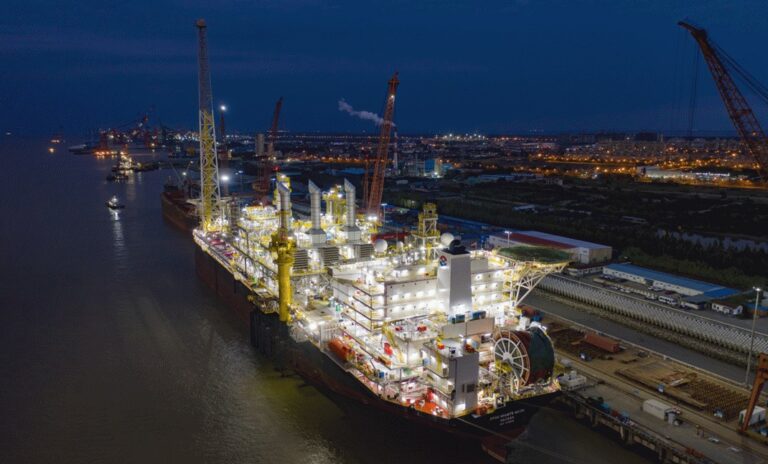 Cosco held the delivery ceremony on Thursday, 10 December. It was the second large-scale offshore engineering project delivered by Cosco Shipping Heavy Industry yard in Shanghai this year. This delivery also represents the company's final 2020 offshore engineering project.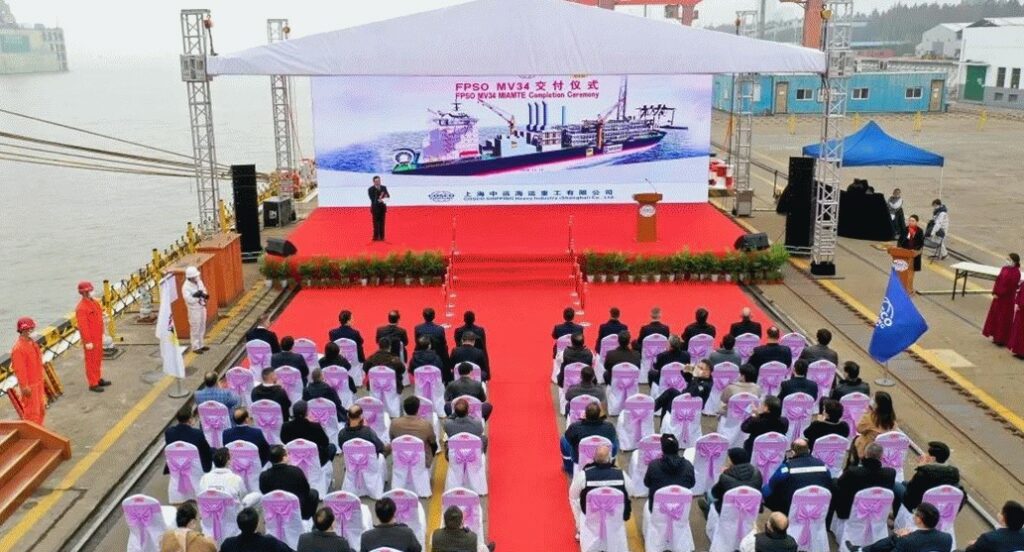 The ceremony was attended by senior representatives from Modec – which ordered the vessel from Cosco, Eni, Shanghai Changxing Island Development Office, Chongming District Government, among others.
The FPSO MV34, or as it is now named FPSO Miamte, is a conversion project. The original ship is a medium-sized oil tanker with a payload of 158,000 tons.
After the transformation, the vessel has a total length of 275 metres, a width of 48 metres, and the capacity for 140 people.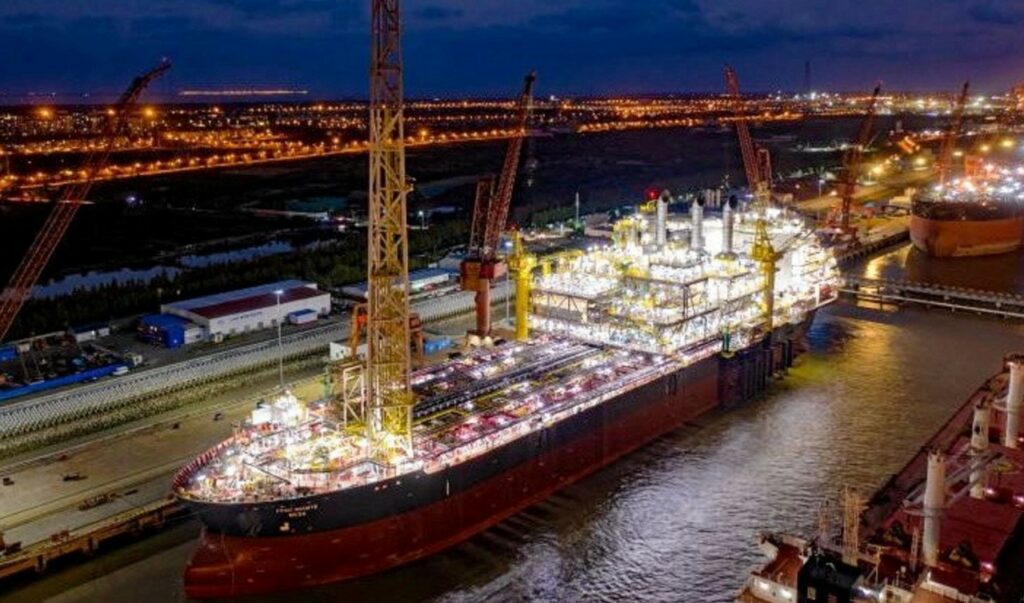 The ship has a dual fuel supply system of MGO and gas fuel, maintains the original power propulsion system, and has the ability to self-propelled and emergency escape while the mooring system can be rotated and separated.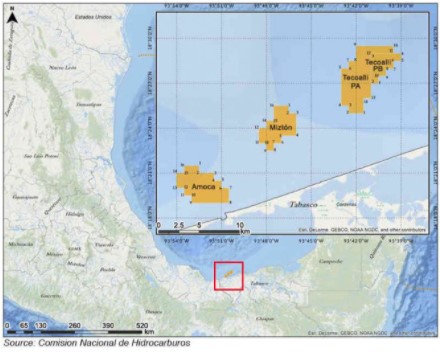 FPSO Miamte will be deployed on Eni's Amoca field which is, along with Miztón and Tecoalli, located within Mexico's Offshore Area 1 located in the shallow waters of the Campeche Bay.
The development will be phased, initially with an early production phase with startup planned in 1H 2019, through a wellhead platform located on the Miztón field. Production will be sent onshore through a 10" multiphase line and then treated at an existing Pemex facility. Early production plateau will be 8,000 barrels of oil per day (bopd).
Eni has already installed a platform on the Miztón field and has started production in the summer of 2019. This was also the first foreign offshore oil asset installation in Mexico.
The rest of the development is planned to be completed via an FPSO and two additional platforms on the Amoca and Tecoalli fields.
It is worth adding that Modec received a letter of intent in October 2018 for the supply, charter, and operations of an FPSO vessel from Eni to be deployed in the Offshore Area 1. The vessel in question is the now delivered FPSO Miamte.