Counting the cost of going green: The steep price of switching to e-methanol
The adoption of alternative, low-carbon fuels in the shipping industry is one of the key aspects of achieving the goal of mitigating the impact of international maritime trade on air pollution and the emission of greenhouse gas.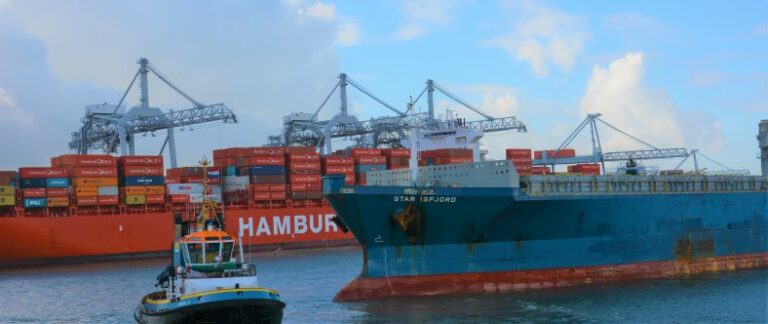 Cost is a particularly important consideration, as the adoption of new fuels can come with a higher price tag than traditional fossil fuels.
According to Drewry, the switch to green e-methanol would raise bunker costs by 340 percent.
The calculation takes into account a higher price for green e-methanol and a full price for grey methanol plus green certificates, as well as a lower Emission Trading Scheme allowance cost of €100 per tonne of CO2.
"Without switching to greener fuel, the estimated bunker and fuel-related carbon tax cost for a 40ft container from Asia to Europe will increase by 35% by 2026," says Philip Damas, the founder and head of Drewry Supply Chain Advisors, the logistics management arm of the Drewry Group.
"At the other end of the scale, if adopting green e-methanol (methanol produced using green energy), the cost increase would be about 350% (based on available cost data, which is subject to uncertainty given the lack of scale and experience of this new fuel). This would mean an extra cost of $1,047 per 40ft container from Asia to Europe."

The shipping consultancy is assuming a price of $1,200/tonne for green e-methanol, equivalent to about $2,400/tonne of VLSFO for the same energy.
Overall, the 'green premium' shippers would have to pay is a bitter pill to swallow. The fact is that regardless of how 'green' a company is oriented, no business owner will just switch to green fuels across its fleet just for decarbonization's sake.
As such, governments and policymakers have a massive role to play in enforcing the transition through regulation and the creation of a level playing field for the early adopters of new fuels and those staying on the sidelines.
There have been some positive signs in the EU with the introduction of what has been described as the wolrd's first green fuel mandate for shipping last week.
Namely, the European Parliament and the Council have reached a deal on FuelEU Maritime – a new EU regulation ensuring that the greenhouse gas intensity of fuels used by the shipping sector will gradually decrease over time, by 2% in 2025 to as much as 80% by 2050.
Nevertheless, for a greater, global impact there is mounting pressure on the International Maritime Organization (IMO) to reach a more ambitious target at its MEPC 80 meeting in July 2023.
IMO member states are said to be close to an agreement that would support full decarbonisation goal by 2050. A target of that type would provide impetus in the sector to start moving faster with the production and adoption of new fuels at a greater scale paving way for increased availability and potential cost reduction.