Court Gives Nod to HHIC-Phil's Rehabilitation Process
The Regional Trial Court in Olongapo City, the Philippines, has approved the petition for rehabilitation filed by Hanjin Heavy Industries and Construction Philippines (HHIC-Phil), a Philippine-based shipbuilding brand of South Korea's Hyundai Heavy Industries Corporation.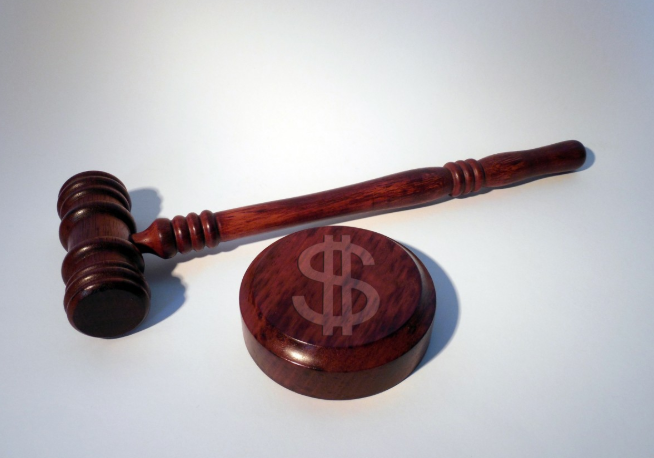 The decision to commence the rehabilitation process was received by both Hyundai Corporation and its debt-ridden subsidiary, a regulatory filing said.
The relief in rehabilitation was sought after the cash-strapped shipbuilder defaulted on a loan worth USD 400 million provided by five Philippine banks. In total, Hanjin has accrued a total of USD 1.3 billion outstanding loans from Philippine and South Korean lenders.
Impacted lenders
According to Moody's, the banks' exposure to troubled Hanjin will attract higher provisions as well as negative rating of their overall loan-portfolio. Rizal Commercial Banking Corp (RCBC) reportedly has the largest exposure of around USD145 million, equivalent to 2.0% of its gross loans, followed by the country's three largest banks – BPI, BDO and Metrobank, whose exposure is more manageable relative to their loan books and pre-provision profits, as explained by Fitch Ratings.
"The parent company's latest financial results show HHIC-Phil in a net asset position and there is reported interest in its shipyard from Chinese companies. Nevertheless, recoverability is uncertain. The parent company failed in an attempt to sell HHIC-Phil in 2018, and the amount and timing of any recoveries will depend on the rehabilitation plan, which may take time to negotiate and execute. We expect affected banks to incur additional provisioning on their exposures in the interim," Fitch added.
"The sector- and company-specific causes suggest this case is unlikely to indicate broader stress across banks' loan books, even if we expect some knock-on effects for HHIC-Phil's employees and local service industries."
Overall the bankruptcy case is not believed to be systemic and is unlikely to threaten financial stability in the country in the near-term, according to the rating agency.
Potential solutions
As World Maritime News reported earlier, two Chinese investors are said to be interested in taking over HHIC-Phil. The unnamed investors include a private and a state-owned company, whose identity remained secret.
However, Defense Secretary Delfin Lorenzana believes the shipyard should be acquired by a Filipino company as a way of supporting the country's naval modernization efforts. A final decision on the proposal should, nevertheless, be made by the country's economic team, Lorenzana is cited as saying by the Philippine News Agency (PNA).
The argument is further supported by the yard's proximity to the Philippine Navy's major docking and anchorage area. As a result, the country's Department of National Defense plans to keep a close eye on the potential investors into the bankrupt shipbuilder.
Affected workers
The Philippines' largest shipbuilder was considerably impacted by the weakness of the global shipbuilding industry and financial troubles of its Korean parent that started back in 2016.
As a result, HHIC-Phil had to deal with dwindling orders and resorted to massive workforce cuts, laying off over 7,000 people back in December 2018.
Around 3,800 workers remain at the shipyard and could face loosing their jobs in case of the yard's closure. Hence, the country's government has been asked to provide assistance to the impacted workers.
On Tuesday, the Department of Labor and Employment (DOLE) promised to help thousands of impacted workers, PNA informed. The likely measures aimed at cushioning the impact of the bankruptcy on the shipyard's workers include severance pay as well as potential re-employment of the affected workers in various projects of the government.
World Maritime News Staff