Croatia sets funds aside for Krk LNG terminal
Croatian government on Wednesday approved €234 million ($269.1 million) financing for the first stage of the liquefied natural gas (LNG) terminal project on the northern Adriatic island of Krk.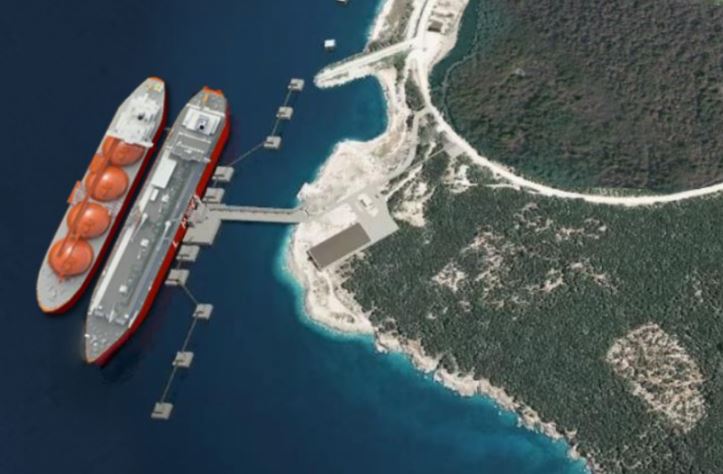 The estimated value of the project includes the floating storage and regasification unit worth €160 million, and the construction of the infrastructure necessary for receiving, storing, reloading and regasification of liquefied natural gas, which is likely to cost €60 million, while the compensation for the expropriation of the land will need €14 million, a government's statement reads.
In 2017, the European Commission approved a €102 million grant for the construction of the floating LNG terminal off Krk, and the Croatian government is to set aside €50 million in 2019 and 2020 each for the project.
The remaining amount of €32.6 million will be provided by the founders of the LNG Croatia company, the HEP national electricity provider and the Plinacro gas network operator.
Energy and environment protection minister Tomislav Coric said that the LNG project was of strategic importance for Croatia and would contribute to the country's energy independence and security.
"The implementation of the LNG terminal should be perceived through its security component and through its geopolitical significance for Croatia and the European Union," said the minister.
The LNG Croatia company has received binding offers for the lease of 520 million cubic meters of gas from the future LNG terminal and two conditional offers for the non-binding lease of 300 million cubic meters, the company said in mid-December.
An estimated 1.5 billion cubic metres are required to make the investment in the construction of the terminal profitable.
Coric said that the LNG Krk project remains the government's dominant energy project. As for the lease of the capacity, two letters of intent have been sent from Hungary with queries about the possibility to enter the ownership structure of the future terminal, he added.
He said negotiations would be held with the interested side.