Croatia's first FSRU nearing destination
Croatia's first floating storage and regasification unit is nearing its final destination at its base on the island of Krk.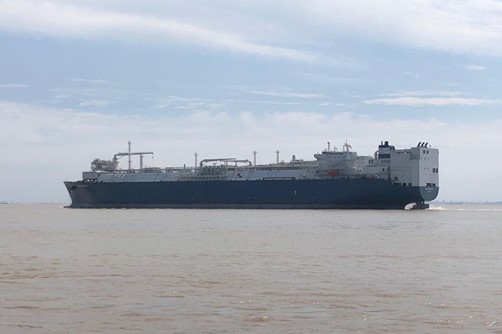 LNG Croatia, formerly known as Golar Viking, departed China's Huarun Dadong yard late last month. It was delivered to the project mid-September.
AIS data by VesselsValue shows the vessel is currently sailing in the Ionian sea, off the Greek coast. It is set to arrive at its initial destination on Tuesday, October 13.
According to an earlier statement by LNG Croatia, the vessel will first sail to the Viktor Lenac shipyard. There the team will run additional final testing.
The company expects the terminal commissioning activities to start at the beginning of December. The aim for commercial operations start remains January 1, 2021.
To remind, Golar won the deal last year to provide its 2005-built 140,205-cbm vessel Golar Viking. After that, the LNG firm tapped Hudong-Zhonghua to perform conversion works. GOlar also agreed a $160 million sale and leaseback deal for the vessel with CSSC Leasing.
Croatia's first LNG terminal will have the capacity to send up to 2.6 bcm per year of natural gas into the national grid.
The LNG import project costs 233.6 million euros ($276.8 million) with EU providing 101.4 million euros from the Connecting Europe Facility.