Croatia's LNG terminal inaugurated
Croatia's first liquefied natural gas (LNG) import terminal, located on the island of Krk, Croatia, and its connecting gas pipeline Omišalj-Zlobin have been officially inaugurated on 29 January.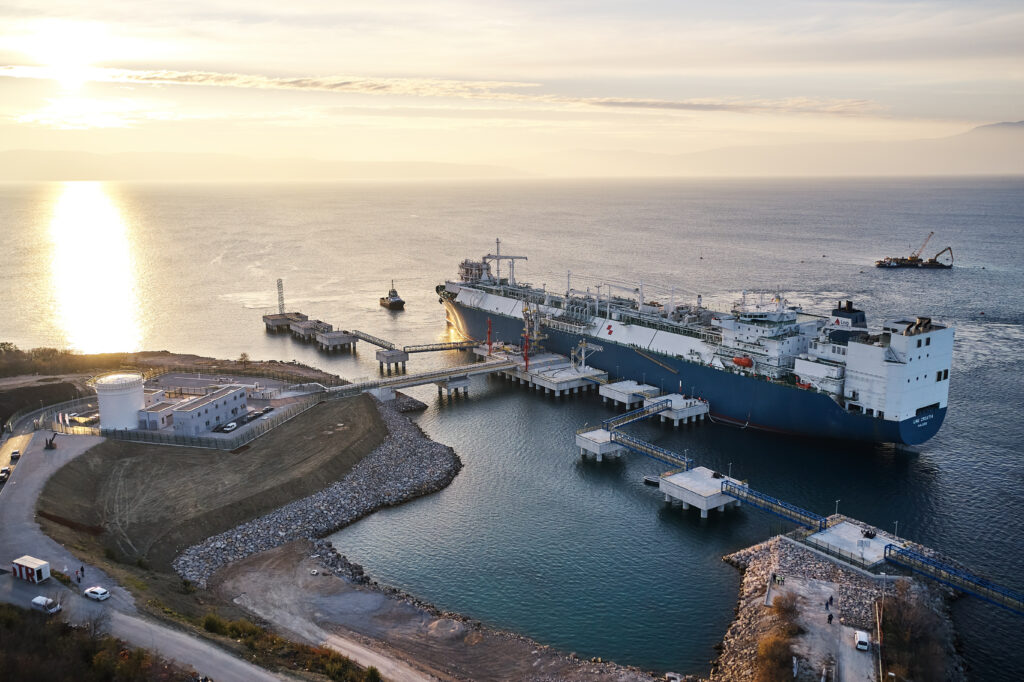 LNG terminal off Krk island began operating commercially on 1 January 2021, after the commissioning of the FSRU and overall LNG terminal infrastructure activities in December 2020. Its full storage capacity is booked for the next three years, with 84 percent booked until 2027.
The terminal uses a permanently moored floating storage and regasification unit (FSRU) LNG Croatia, with a maximum yearly send-out capacity of 2.6 billion cubic meters.
The facility enables the delivery of natural gas to the Croatian national transmission network, connected with Hungary, Slovenia and Italy, as well as with other non-EU Member States, like Serbia and Montenegro.
EU, through the Connecting Europe Facility (CEF), funded the construction of the new LNG terminal and the gas pipeline with €124 million. The financial support received through CEF in the form of grants for studies and works has leveraged further investment in the total amount of €182 million.
This was one of the priority projects under the Central and South Eastern Europe Energy Connectivity (CESEC) initiative, which demonstrates an important role of the terminal in enabling a safer energy supply for the region.