Croatia's LNG terminal starts commercial operation
Croatia's first liquefied natural gas (LNG) import facility has started commercial operations on January 1, right on schedule.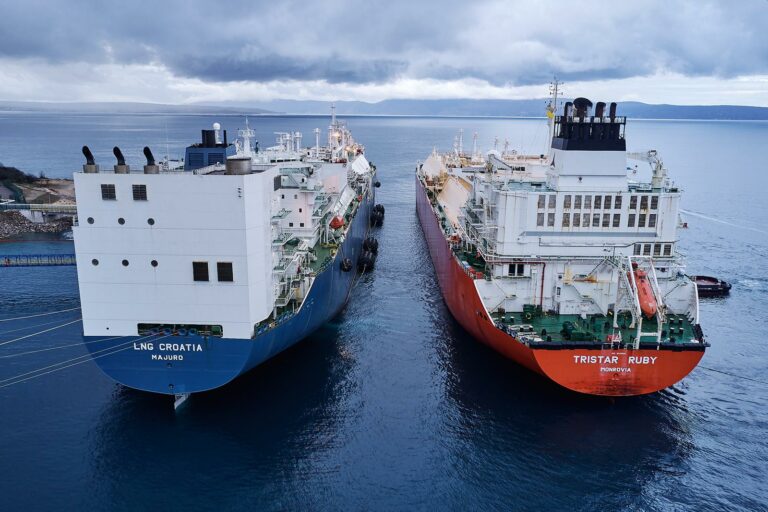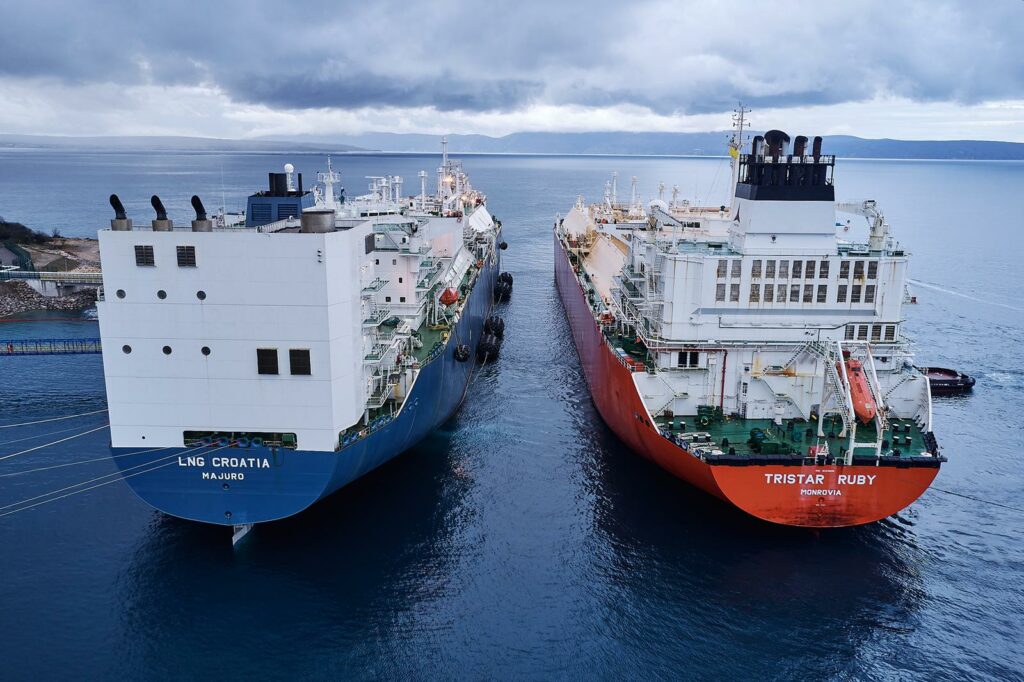 The company that developed the import facility, LNG Hrvatska, said that the operations have commenced following the delivery of the first cargo.
Namely, on January 1, LNG carrier Tristar Ruby arrived at the Croatian facility on the island of Krk in the northern Adriatic Sea.
The 2008-built, 155,000-cbm LNG carrier loaded the cargo at Dominion's Cove Point LNG facility near Maryland, United States.
LNG Hrvatska noted that all tests and safety checks have been completed following the arrival of Tristar Ruby. The unloading operation was completed on Sunday, January 3, and the vessel has already left the facility, according to AIS data provided by VesselsValue.
To remind, the FSRU LNG Croatia, operates as Croatia's first LNG import facility. The vessel, formerly known as Golar Viking, was converted at China's Huarun Dadong yard and delivered in mid-September.
The facility at Krk will have a capacity to send up to 2.6 bcm per year of natural gas into the national grid.
Croatia's LNG import project costs 233.6 million euros with EU providing 101.4 million euros from the Connecting Europe Facility.
The terminal has been included in the list of EU Projects of Common Interest (PCI). It has also been developed with the aim of strengthening the European energy market and increasing the security of gas supply to European Union countries.
It is a project of strategic importance for the European Union and the Republic of Croatia, which was recently hit by a 6.4 magnitude earthquake, that was felt in the Capital Zagreb as well as neighboring Bosnia and Herzegovina, Serbia, Slovenia and even Italy.