Crowley Christens Its 1st LNG-Powered ConRo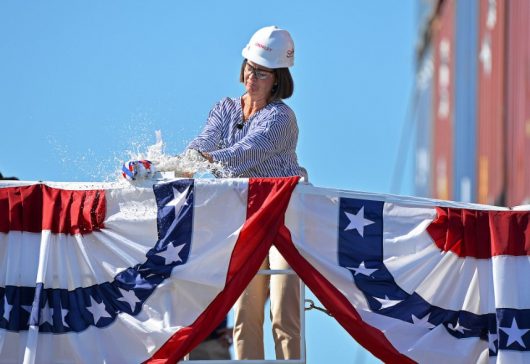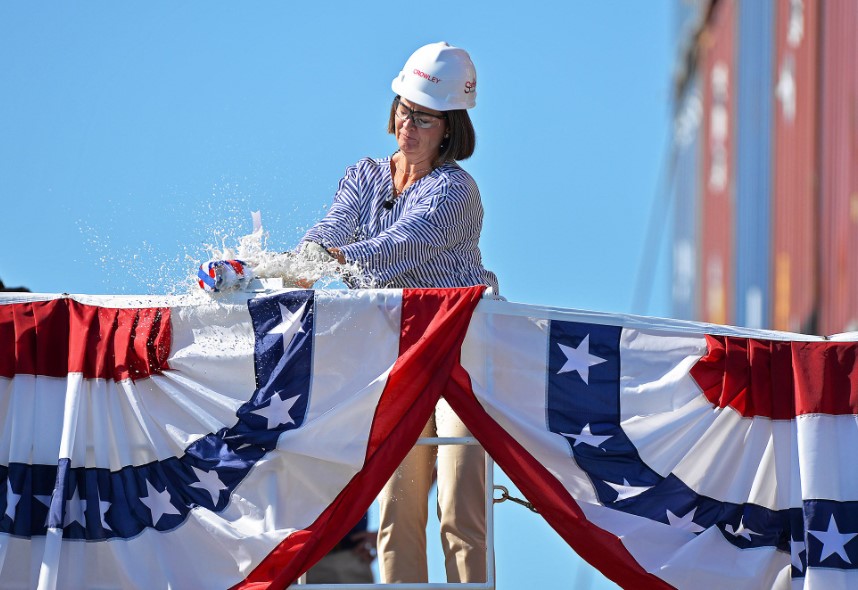 Crowley Maritime Corporation christened its LNG-powered Commitment Class combination container/roll on-roll off ship El Coquí on Saturday, October 20 at the JAXPORT Cruise Terminal in Jacksonville, Fla.
"It's a culmination of many, many years of hard work, and many years of transition for this company," said Chairman and CEO Tom Crowley.
"It's remarkable to see the transition. Whether it's going from Ro/Ro to Lo/Lo, the LNG fuel, putting a car house on the back of a container ship, you name it, you go through the transition of what we did to build a ship and create a supply chain that nobody else can match. And it's here today." 
El Coquí, which arrived in San Juan on its maiden voyage July 30, is 219.5 meters (720 feet), 26,500 deadweight tons (DWT), and able to transport up to 2,400 TEUs at a cruising speed of 22 knots. Within the ship is an enclosed, ventilated and weather-tight Ro/Ro deck that can carry cars and larger vehicles.
The ship is the first of two vessels built as part of Crowley's Commitment Class project. The sister ship Taíno is in the final phases of construction and testing at VT Halter Marine's shipyard in Pascagoula, Miss. The vessel is expected to be delivered later this year.
The ships will be fueled in Jacksonsville where Eagle LNG constructed an LNG bunker fuel station for the newbuilds.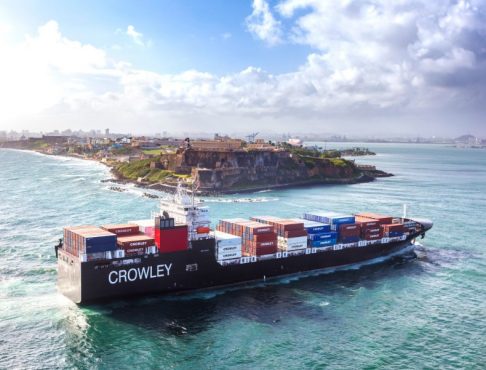 Image and Video Courtesy: Crowley