Cryopeak makes Super B-Train LNG delivery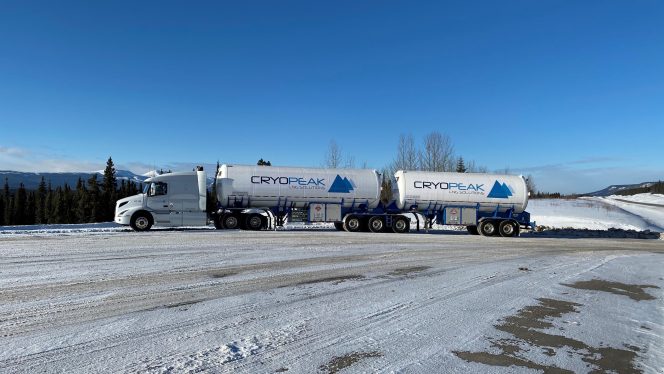 ---
Cryopeak LNG Solutions Corporation, based in Richmond, British Columbia, has completed the largest-ever North American delivery of liquefied natural gas (LNG) by truck.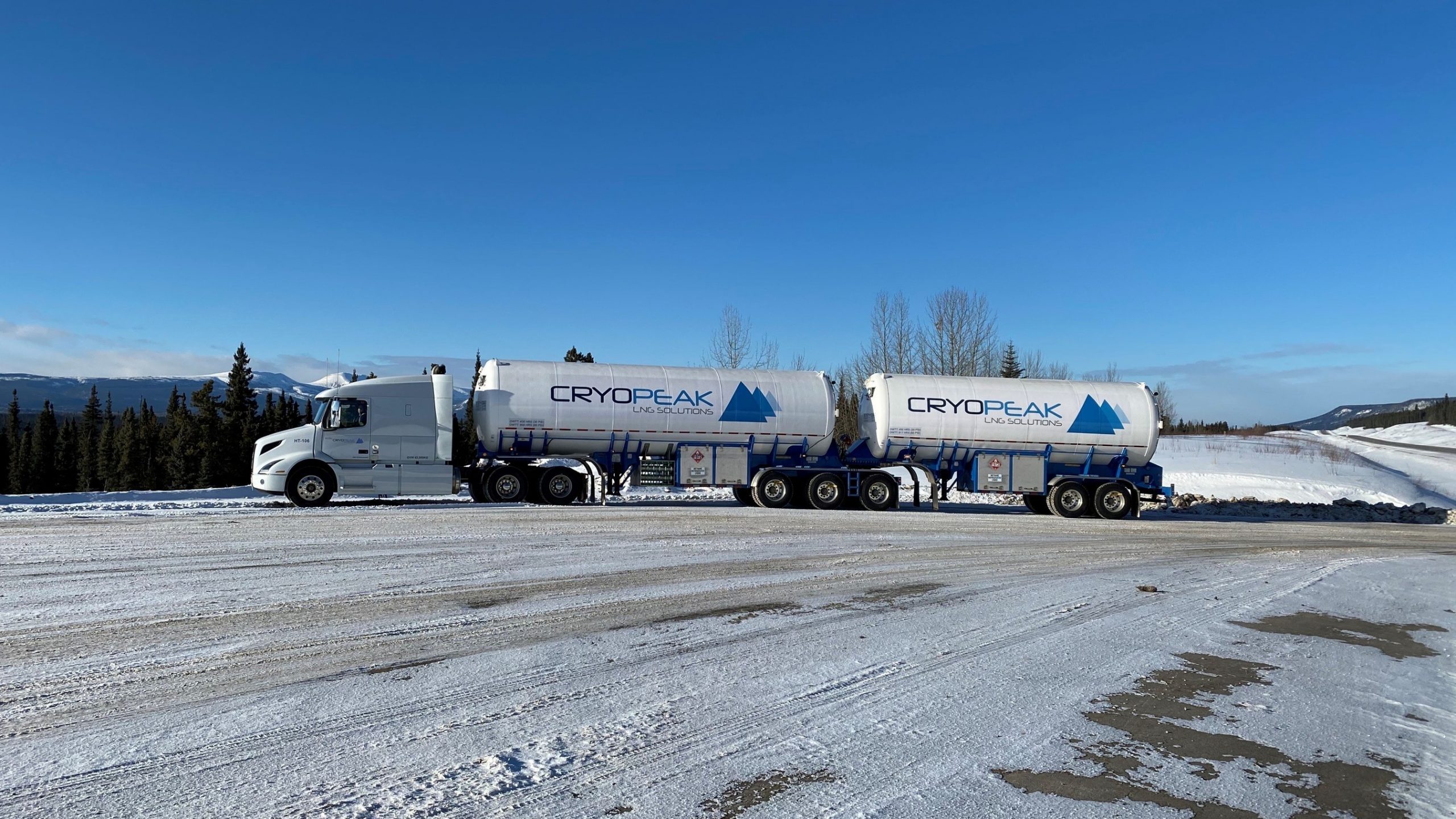 The delivery will be used to power the Silvertip mine on the Yukon/BC border owned by Coeur Silvertip, a unit of Coeur Mining, Cryopeak said in its statement.
The shipment of LNG totaled approximately 18,000 gallons and was made onboard Cryopeak's proprietary Super B-Train.
Cryopeak aims to provide LNG to remote locations primarily focusing its fuel delivery efforts on the mining industry as well as for power for remote communities.
Cryopeak's Super B-Train is designed to have up to 70 percent greater load capacity than standard trailers operating in Canada today, improving LNG's competitiveness as a fuel source for remote mining locations and communities.
Typically, remote off-grid mines are powered by diesel or other liquid fuels. Cryopeak has worked with Coeur Silvertip to transition its operations to LNG.