CSM to enhance operations with Kaiko Systems' AI tech
Columbia Shipmanagement (CSM), a member of Columbia Group, has contracted Kaiko Systems to provide a software tool that organizes and analyses ship data, providing insight into the condition of vessels and identifying risks before they result in incidents.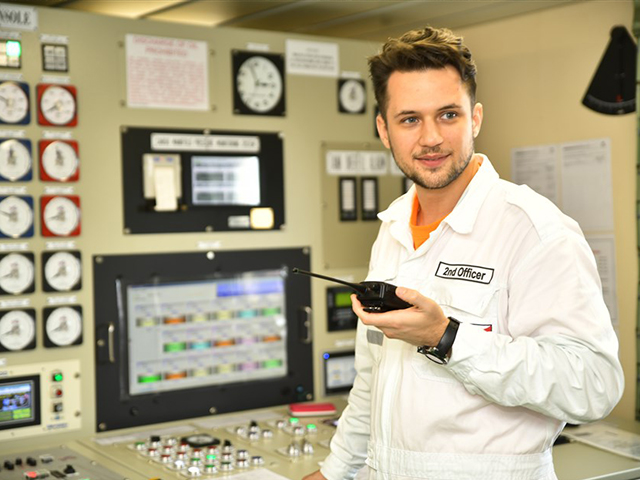 As informed, Kaiko Systems' platform allows seafarers to gather data directly from the frontline, streamlining the process and reducing the burden of extensive documentation and reporting.
The app guides seafarers through routine inspections and provides on-the-job guidance, making it fast and easy for them to collect data, such as pictures and the results of functionality checks.
CSM's crew uses Kaiko Systems' mobile application to plan, document and report maintenance and inspection activities on board the vessels, making it easier for them to do a better job in ensuring safety, PSC readiness and vessel condition improvements.
Additionally, the software guarantees compliance with the evolving regulatory landscapes.
"The integration of Kaiko Systems' technology elevates our operational efficiencies to new levels, providing real-time insights into vessel condition. This not only drastically improves performance but also reinforces our commitment to regulatory compliance and safety standards," Mark O'Neil, Columbia Group CEO, stated.
"In alliance with Columbia Shipmanagement, Kaiko Systems is setting a new paradigm — one that transcends operational efficiencies and redefines industry benchmarks. We are not merely promising ROI; we are advocating for an industry-wide revolution," Fabian Fussek, CEO of Kaiko Systems, added.
To enhance its operations, CSM has also recently decided to test Starlink satellite internet service on a number of vessels. The Starlink service, provided by a constellation of low-earth orbit (LEO) satellites operated by SpaceX, is designed to deliver high-speed internet connectivity to ships and vessels across all sectors of the maritime industry.