Damen and Bakker Sliedrecht to Build New Mining Vessel for De Beers
Damen Shipyards Group and Bakker Sliedrecht have joined forces in the construction of a new complex offshore diamond mining vessel for De Beers Marine Namibia.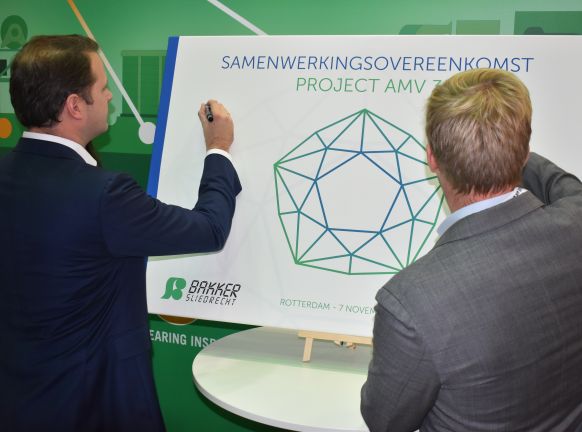 The two companies signed a cooperation agreement for the project Additional Mining Vessel 3 (AMV 3) in Rotterdam.
The e-integrator and shipbuilder will be responsible for the project engineering together as a team. This is the first time that Bakker Sliedrecht is operating in this form, as an electrical system integrator of Damen Shipyards Group.
Within the new construction project, Bakker Sliedrecht will take responsibility for the electrical system integration, detailed engineering, the supply of 150-meter switchboard and the supply of lecterns and electrical systems.
Damen Shipyards Group is responsible for the installation of all components on board the ship.
The new diamond mining vessel will be built at the new Damen Shipyards Group yard in Mangalia, Romania.
Once Additional Mining Vessel 3 has been delivered, the vessel will be used for diamond mining off the coast of Namibia from 2022 onwards.