Damen builds SolarDuck's offshore floating solar demonstrator
Dutch shipbuilder Damen Shipyards Group has constructed SolarDuck's offshore floating solar demonstrator that will be deployed for testing later this month.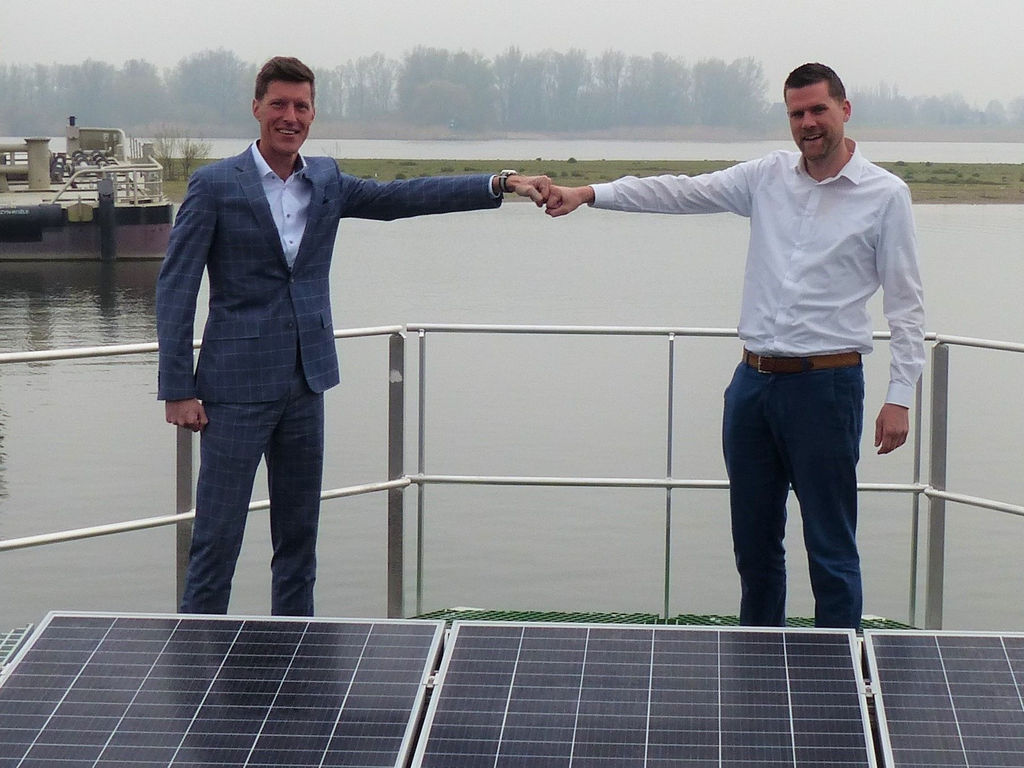 Although a very different 'maritime solution' than the ships that Damen normally builds and repairs, the floating solar pilot project was well placed with the group, according to SolarDuck, a Dutch-based start-up developing floating solar technology and projects.
With the materials supplied by, amongst others, Norsk Hydro, Chint Solar/Astroenergy and Dutch materials specialist DSM, Damen was able to construct the SolarDuck plant in just a few weeks.
The plant, for which no additional details were disclosed, will now be towed to its project site and unveiled on the 30 April 2021, according to SolarDuck.
Jeroen van Woerkum, commercial manager of Damen Shipyards Hardinxveld, said: "Damen is well on its way to becoming the most sustainable shipyard in the world. The opportunity to construct the SolarDuck offshore solar powerplant underlines this ambition".
Don Hoogendoorn, CTO of SolarDuck, added: "The works have progressed very smoothly, and the collaboration went extremely well resulting in a very high-quality power plant".
To remind, early in February SolarDuck with its partner Voyex secured €350,000 in subsidies from the Province of Gelderland for the project looking to explore the possibility of powering ships with hydrogen that can be refueled at offshore floating solar islands.
SolarDuck's scope of work is to supply the solar island consisting of four linked platforms, containing 39 solar panels each, with 64kWs of peak power for the test set-up.
These modular platforms are suited for the rough conditions found at sea, but will first be tested on the Waal to look at the effects of strong currents and heavy winds, the project partners said.