Damen Puts Its Panamax Class Floating Dock in Curaçao into Service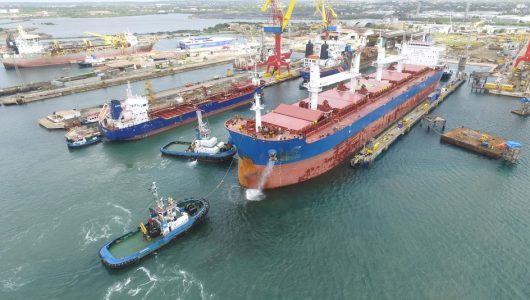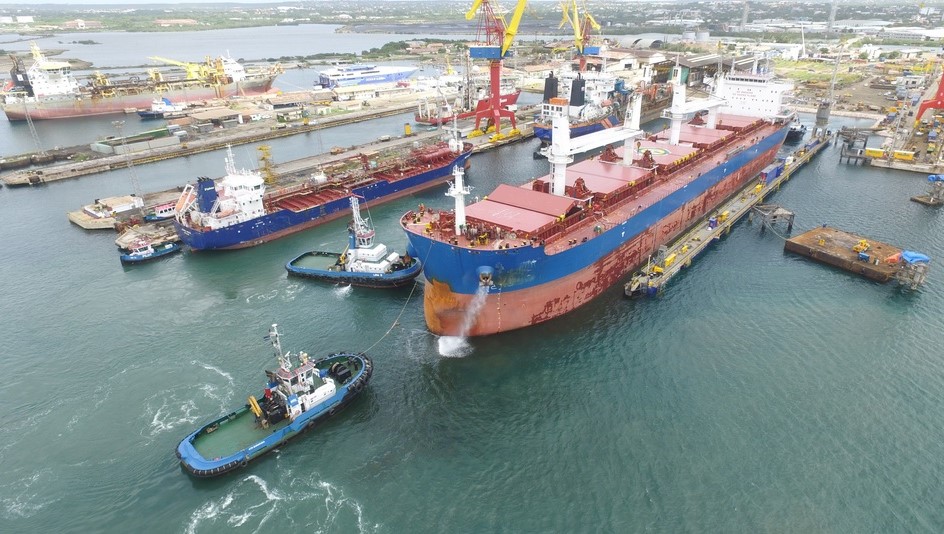 Damen Shiprepair Curaçao (DSCu), taken over by Damen in February 2017, has commissioned its large floating C dock.
The 230 by 45 metres Panamax-class dock is one of two floating docks that arrived at the Caribbean island of Curaçao in April 2018 as part of a USD 40 million investment program for DSCu. The yard is located on the route to the Panama Canal and features two graven docks and almost 2 kilometers of quayside.
After the final tests had been carried out in the morning of November 2, the C Dock was submerged onto the equalized seabed. DSCu Nautical department, with the help of local KTK pilots and tugs subsequently docked the first commercial ship, a 63,400 dwt bulker, thus putting the C dock into service.
"This marks a special milestone and we are very proud of this," Lodewijk Franken, DSCu's managing director commented.
"It is highly rewarding to see the yard's infrastructure today, following an intensive period of improvements, and to have the first ship in our C dock."
The smaller D dock – which had been docked inside the C dock since their Atlantic crossing – has been floated-out late October to be moored alongside the repair quayside. It is currently having electric power connected after which the pumps and valves can be tested. It is expected to be put into service in November also.
The two drydocks are aimed at bolstering the ship repair capacity at Damen's Curaçao-based yard.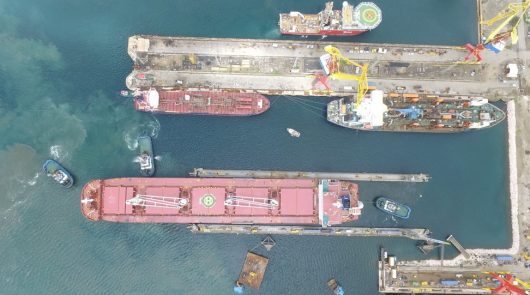 Image and Video Courtesy: Damen