Damen Yichang holds digital steel-cutting ceremony for Timor-Leste RoPax
On 27 April, Damen Yichang Shipyard in China hosted a digital steel cutting ceremony for a roll-on/roll-off passenger (RoPax) ferry ordered by the Government of Timor-Leste.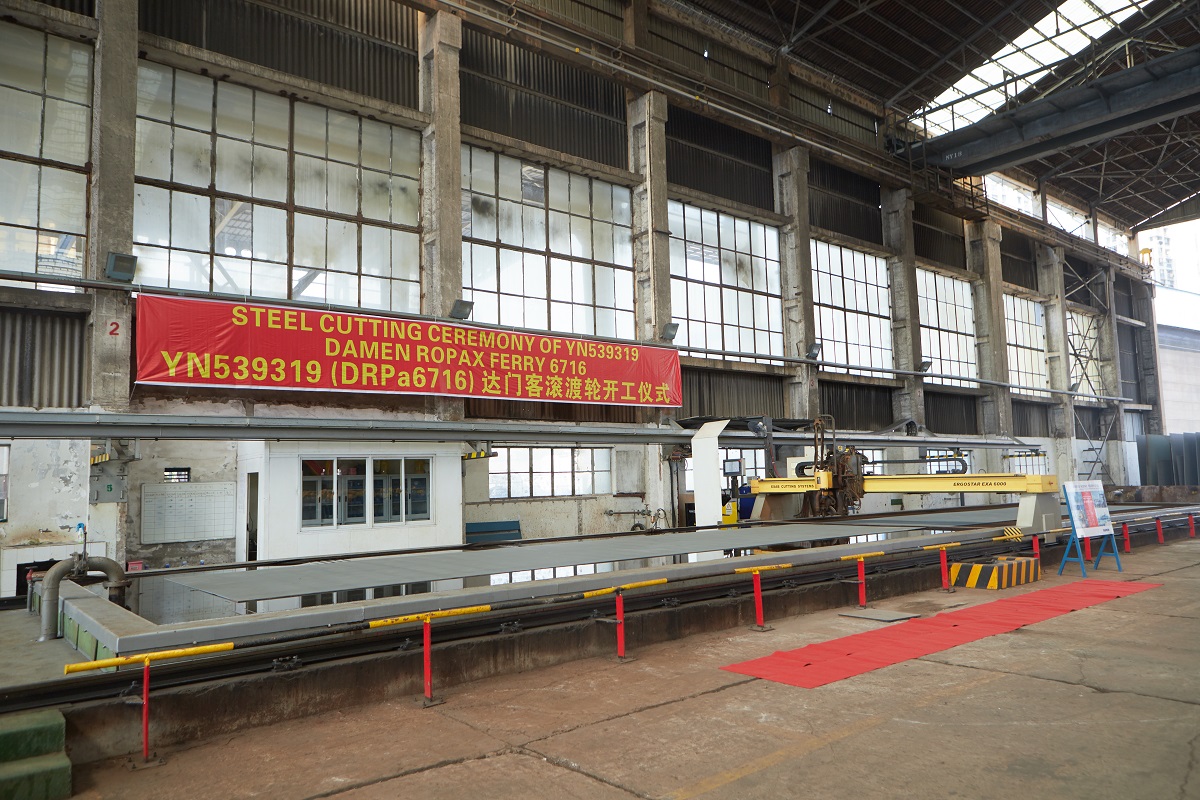 The occasion was marked by digital gathering as a result of safety measures surrounding the global COVID-19 outbreak.
"During the coronavirus crisis, our first priority is for peoples' safety and well-being. We do, however, still like to mark these important milestones so we do so in a safety-conscious manner, with the aid of digital communications," Gysbert Boersma, Damen sales manager, explained.
Attendees of the online ceremony included representatives of the Government of Timor-Leste and Damen employees in both China and the Netherlands.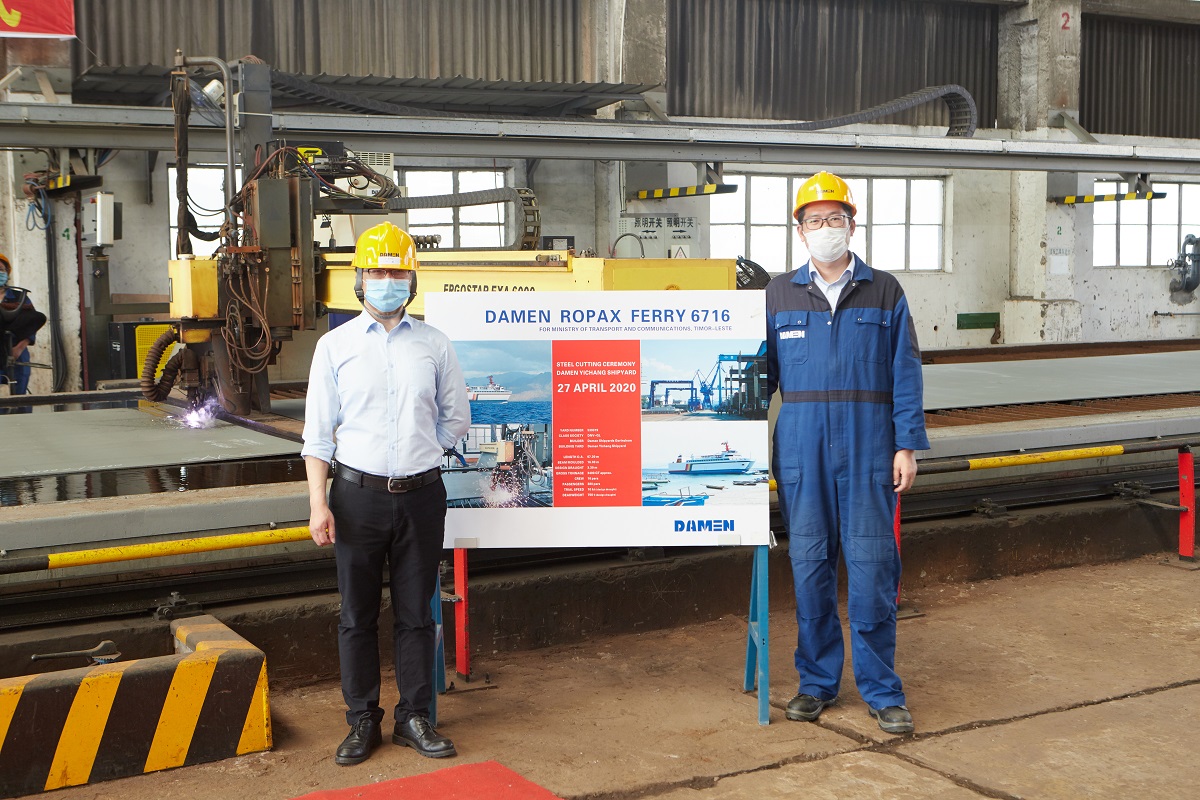 When completed, the 67-metre-long vessel will operate on a route between Timor-Leste's capital Dili, the Oecusse enclave and the island of Ataúro. She will carry up to 308 passengers, plus vehicles and goods.
The project is co-funded by the governments of Timor-Leste and Germany and is scheduled to begin operations in 2021.
According to the Government of Timor-Leste, the ferry will open up new opportunities for commerce, education and employment in the country.
Coronavirus pandemic and shipyard operations
During the coronavirus crisis, Damen Yichang Shipyard has managed to continue production by taking "robust safety measures" that ensure the well-being of personnel, their families and the wider community.
This has included many employees working from home. For those unable to work from home, there has been temperature testing before entry, a rigorous cleaning and disinfection programme as well as the observation of safe working distance at all times, Damen said.
Damen Yichang Shipyard is one of 36 shipbuilding and repair yards operated by Dutch Damen Shipyards Group.
Related company
List of related companies