Day 2 of Offshore Energy and Navingo Career events kicks off
The second day of Navingo's Offshore Energy and Career events has started with an opening talk by Anne Visser, Director of Operations at Navingo, who looked back on the first day (27 October) and announced the upcoming programme.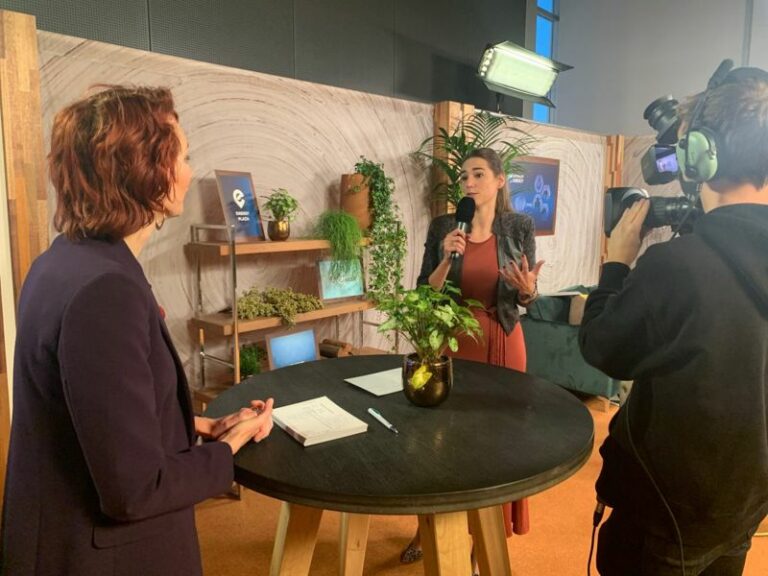 This year's event host, Eva Brouwer, noticed that one of the most prominent topics of the first day was that of collaboration between the industries.
"What is really good to mention is that the collaboration is in the DNA of our industry. Without each other, and without the supply chain, you can not realize all these demanding projects.
"Innovations are necessary to meet the tender demands. Already from the start, there exists collaboration throughout the project – from the beginning to the end. What we see from the past years, people in the niche markets want to learn from one another – because you have to operate together and you can take advantage of each other – in order to actually make the step of the energy transition.
"That's what we see now – in the beginning those were different industries, but the sectors are more aligned now – and to take it to the next step we need to put that collaboration into practice", Anne Visser said.
Rounding up the first day of the Navingo Career 2020 event, Visser noted that skills sessions gave insights on what is currently happening in the industry, the impact of COVID-19 on the industry and jobs as well, and current trends in recruitment itself.
A brief description of the event's digital platform was provided, and a fully packed programme for the day 2 was discussed in more detail.