Decommissioning expert trio joins Oil & Gas UK
Oil & Gas UK (OGUK), a trade association for the UK offshore oil and gas industry, has appointed a team of decommissioning experts to serve the growing needs of its members and key stakeholders.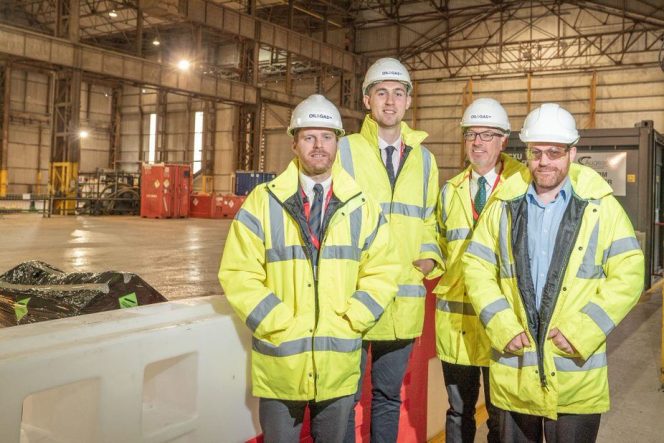 ---
OGUK said on Monday that the Aberdeen-based trio, comprising of Richard Heard, decommissioning consultant, Sam George, decommissioning business adviser, and led by decommissioning manager Joe Leask, would focus on providing insight into the shifting decommissioning landscape and the opportunities it presents to the industry's world-class supply chain.
The association added that the decommissioning market in the North Sea was forecast to grow steadily and was likely to be worth £1.8 billion ($2.33 billion) per annum on average over the next decade (£2 billion in 2017).
Commenting on the appointments, Oil & Gas UK upstream policy director, Mike Tholen, said: "Decommissioning of North Sea oil and gas assets will take place over the next 30 years and more, with new field developments extending this timeline.
"The appointment of this new team bolsters Oil & Gas UK's already well-established presence in the decommissioning sector, and I look forward to the team's valuable contributions to our calendar of decommissioning activity including our annual Decommissioning Insight Report and Decommissioning Conference."
Oil & Gas UK decommissioning manager, Joe Leask, added: "I'm looking forward to building on the extensive work already undertaken by Richard, who has many years of experience in this area. The team will be working closely with regulators and the UK and Scottish Governments to develop an efficient, cost-effective decommissioning capability, sharing best practice and promoting our decommissioning expertise at home and abroad."
Jaibo Palmer, head of decommissioning at Oil & Gas UK member company Augean North Sea Services, said: "It was a pleasure to welcome Oil & Gas UK's new decommissioning team to our newly expanded Dundee Decommissioning and NORM Decontamination facility."
Related news
List of related news articles