DeltaOE holds LNG-to-power project talks with Vietnamese government
Business developments & projects
The Singapore-registered project development company, Delta Offshore Energy, has taken further steps in the development of its Bac lieu LNG-to-power project in Vietnam.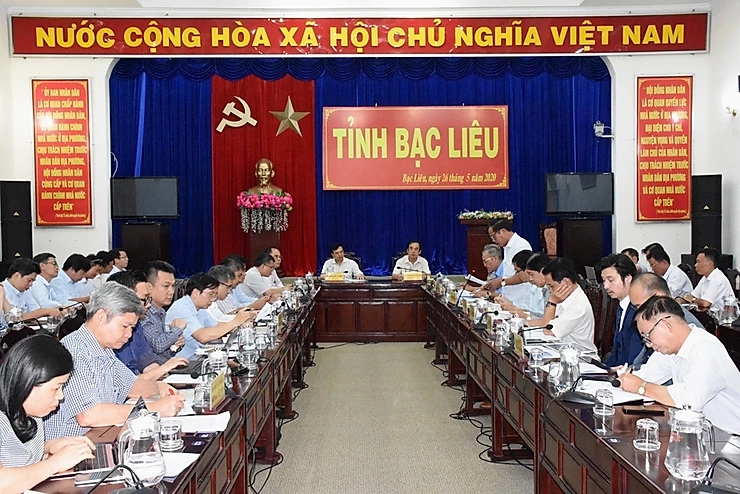 Delta Offshore Energy joined a government working meeting in Bac Lieu Province with a delegation of national stakeholder representatives.
The purpose of the meeting was to discuss the project timelines with a particular focus on completing the power purchase agreement (PPA) including a grid interconnection agreement by the end of this year 2020.
DOE presented updates and progress of the project as well as stressed the urgency of aligning the PPA discussions immediately to sign by October this year.
Vietnam's continued growth in power consumption is in need of power supply. COVID-19 has impacted the project plans of many energy projects in Vietnam thus the Bac Lieu LNG-to-power project is a significant pillar to energy security for not only Bac Lieu Province and the Mekong Delta but southern Vietnam as a whole, the company said in its statement.
The conclusion of the meeting was to jointly cooperate on a new pilot model under the principles of a private sector initiative to fast track key approvals and agreements of the concession. This demand-driven approach puts the investor in the driver seat to propose the project terms including furnishing its own offtake concession agreements such as the PPA.
The Government of Vietnam has requested DOE to submit its PPA Heads of Terms (HOT) proposal as soon as possible. This fast track pilot model allows DOE to begin discussions with EVN, the state-owned utility company, directly concurrent with the completion of the feasibility study.
In March, DOE signed a consulting contract with IE to conduct the grid interconnection report, feasibility study and environmental impact assessment. Vietnam's lockdown ended in April thus enabling survey teams to be dispatched on behalf of the project.
Related news
List of related news articles