DEME's LNG-powered vessel to start work this month
Belgian dredging specialist DEME said its LNG-powered offshore multipurpose vessel Living Stone will enter service this month and head to the Hornsea Project One offshore wind farm in the UK.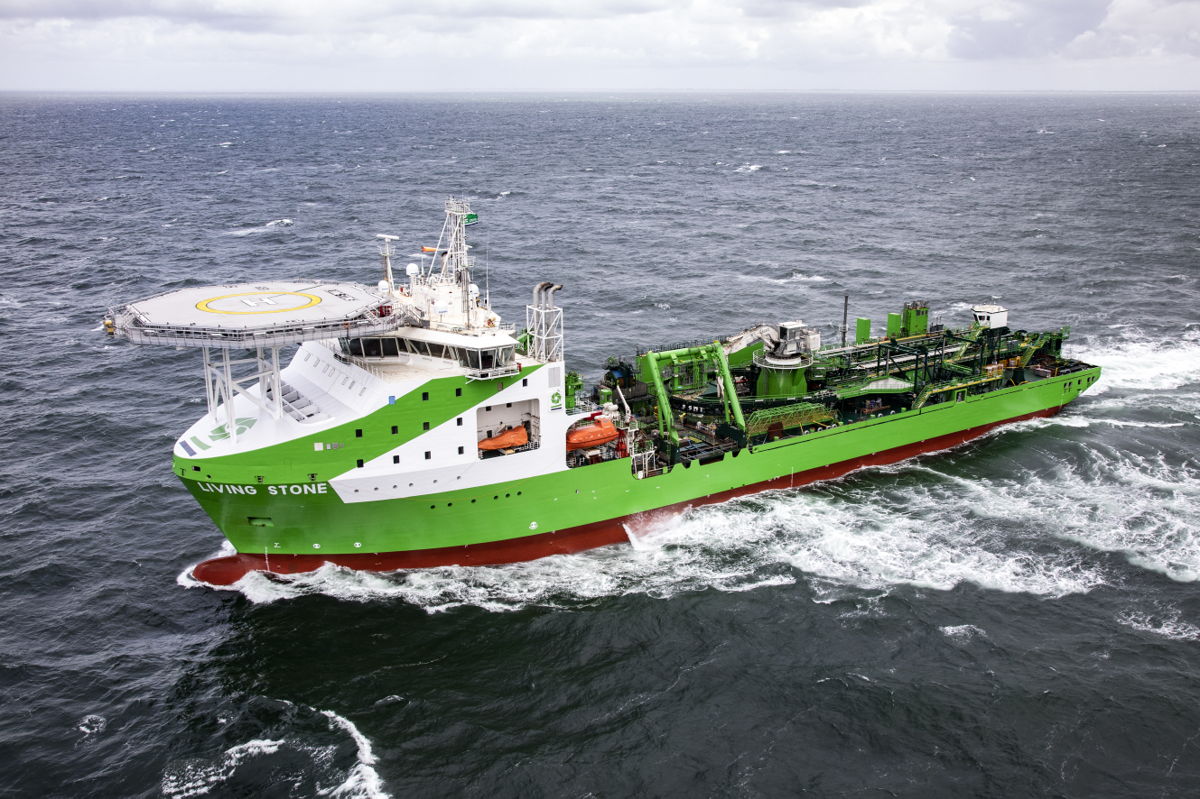 DEME unit Tideway based in Breda, the Netherlands has taken delivery of its DP3 cable laying and multipurpose vessel Living Stone.
The vessel is equipped with two 5,000-ton cable turntables located below deck. Together the turntables can carry more than 200 km of cable that can be installed in a single trip.
Furthermore, the Living Stone can be equipped with a third cable turntable above deck with an additional load capacity of 2,000 tons and a 600-ton crane.
The vessel also features dual-fuel engines capable of running on LNG or diesel, has a green passport and clean design notation.
After undergoing final outfitting works in the Netherlands, the Living Stone will be heading to her first project in July. The 1.2 GW Hornsea Project One offshore wind farm is the largest wind farm in the world and located 120 km off the Yorkshire coast in the UK, DEME said in a statement.
After the Hornsea Project One cable installation works, the Living Stone will immediately continue with the cable installation works offshore Belgium for the Modular Offshore Grid (MOG) project of Elia.