DESFA grabs stake in Alexandroupolis FSRU project
Greek gas grid operator DESFA has firmed up the agreement to acquire a 20 per cent stake in Gastrade, the company behind the Alexandroupolis FSRU project.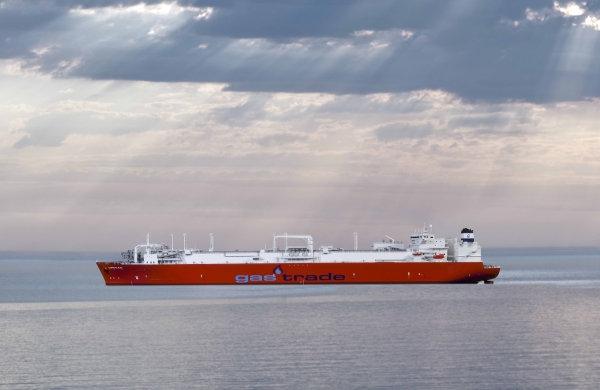 The FSRU will be located 17.6 km southwest of the port of Alexandroupolis and will have an LNG storage capacity of up to 170,000 cubic meters and a natural gas. The facility will send out capacity that in excess of 5.5 billion cubic meters per year.
This agreement, which is subject to the approval of the competent Greek and European authorities, is the result of a very thorough due diligence, on all financial, commercial, legal and regulatory aspects of the project, DESFa said in a statement.
The construction of this facility will actively contribute to the security, liquidity and efficiency of Greece's energy system and will strengthen the strategic role of the country in SE Europe, offering opportunities for new gas exports to the region.
The floating unit will be connected to the National Natural Gas System of Greece via a 28 km long pipeline, through which the regasified LNG will be transmitted to the markets of Greece, Bulgaria and the wider region, from Romania, Serbia and North Macedonia to Hungary, Moldova and Ukraine. DESFA said in its statement.
This is a European Project of Common Interest, a priority project of the European Union. The project aims to strengthen the security of supply, diversify sources and routes of energy supply, enhance competition and support the establishment of a Natural Gas trading hub in the wider region of Southeastern Europe.
The terminal is expected to be operational in early 2023.