DFDS Expands Terminal, Route Capacities in the Mediterranean
Danish shipping and logistics company DFDS has entered into agreements to expand both port terminal and route capacities in order to accommodate the volume increase of around 30% in the Mediterranean.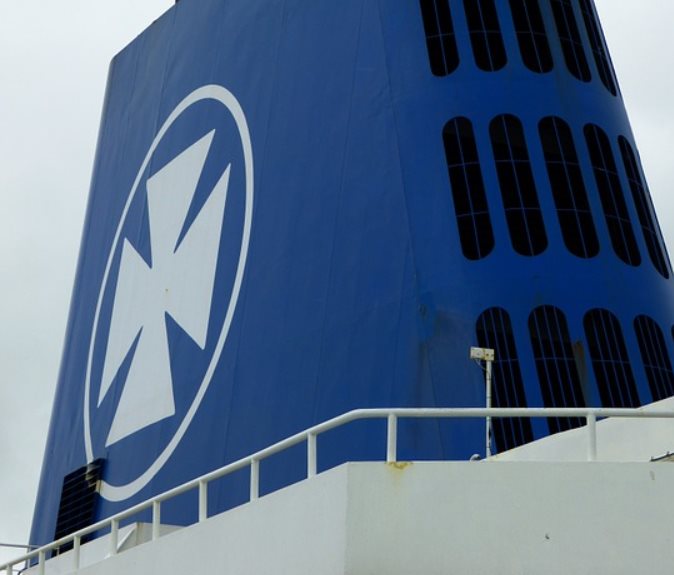 The company inked an agreement for the use of a recently built RoRo terminal in Yalova for a 10-year period. The facility is located southeast of Istanbul.
DFDS will thus have departures from three port terminals in Istanbul — Ambarli, Pendik and Yalova.
The new port terminal agreement in Yalova is expected to increase the company's investments in 2018 by around DKK 450m (around USD 68.6m) comprising mainly prepayments allowing the Yalova terminal to expand and improve the terminal.
DFDS will also increase ships capacity by allocating further ships to this market, including two new freight ferries to be delivered from a Chinese shipyard in the early part of 2019. The ships will be the largest ever in DFDS' fleet and offer space for 450 trailers each.
In addition, route capacity will be increased through reallocations in DFDS' route network and external charters.
"The route capacity increase adds further frequency to DFDS' routes and the additional port terminal in Istanbul widens the network. With higher frequency and a more accessible port infrastructure, DFDS will continue to support Turkish exporters and the growth of transport and logistics companies in the market," Selcuk Boztepe, Head of DFDS' Mediterranean business unit, said.
"Since DFDS' investment in the Turkish company U.N Ro-Ro in June 2018, we have already invested in lengthening of the ships to provide more capacity for our customers and in environmental equipment to adapt the fleet to new 2020 legislation," Boztepe explained.
What is more, DFDS and Ekol Logistics, a Turkish transport company operating between Turkey and Europe, agreed last week to expand their cooperation. The agreement covers sea transport of freight units on DFDS' ferry routes that connect Turkey with Italy.
"We are very pleased to expand our cooperation with Ekol Logistics which gives us an opportunity to support the growth of an even wider range of transport companies and industries involved in the dynamic trade between Turkey and Europe," Niels Smedegaard, CEO of DFDS, commented.
"The agreement will also help us achieve the long term goals we have set for our significant investment in Turkey's transport infrastructure," Niels Smedegaard, CEO of DFDS, further said.
Read more:
DFDS Finalizes Takeover of U.N. Ro-Ro Early
Spotted: UN Karadeniz Getting Stretched in Turkey