DFDS puts 12 ferries in lay-up due to demand drop
Danish ferry and logistics company DFDS has put 12 out of its 50 ferries in layups as a response to a drop in demand prompted by the COVID-19 lockdown measures which have slashed passenger volumes.
Since mid-March, DFDS has suspended two passenger routes, Copenhagen-Oslo and Amsterdam-Newcastle, while Channel and Baltic Sea passenger activity has been reduced to only essential travel.
Freight capacity has also dropped since end-March/beginning-April in the remaining network of 20 ferry routes but to a lesser extent.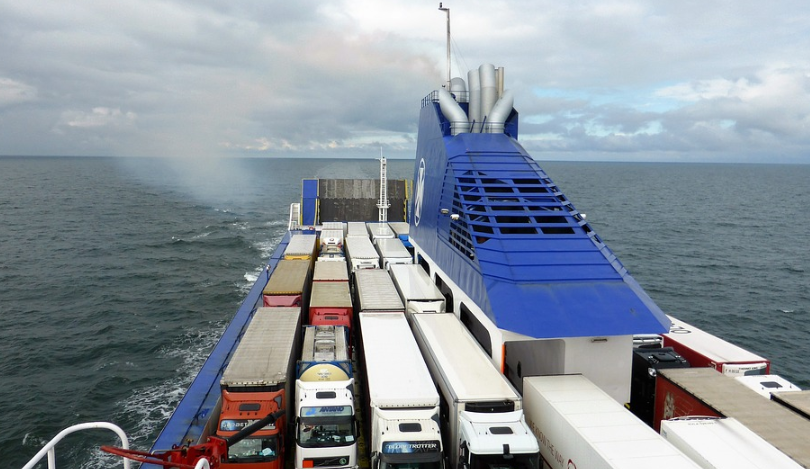 Preliminary results for the Q1 of 2020 show that revenue has decreased 1% to DKK 3.8 billion ($551 million) and preliminary EBITDA before special items decreased 10% to DKK 610 million. Profit before tax was DKK 98 million ($1.4 million), down 38.3 percent year-on-year.
The company said that all of its other activities continue to operate through the lock-downs as Europe has exempted seafarers, dockworkers and truck drivers from travel restrictions to keep trade open.
Moving forward, numerous risks lie ahead compromising the prompt recovery of passenger volumes, including duration of lockdowns and level of ferry travel post lockdowns, DFDS said.
In order to hedge from the impending uncertainties, the company has embarked on a number of cost-cutting initiatives to ease the financial strain on its operations including sending 2,200 employees on paid leave in areas with reduced activity.
These measures have been supported by the participation of the government via wage and fixed cost compensation programs mitigating the financial impact on companies.
Other cust cutting measures include investment reductions of around 20 percent of the DKK 2.3bn planned for 2020. As Q1 2020 investments are completed this equals a targeted reduction of around 30% in Q2-4.
"DFDS is in a solid position with regard to both liquidity resources and financial flexibility to meet challenges and opportunities that may arise from present and future market conditions," the company said.
Liquidity resources at the end of Q1 2020 amounted to DKK 1.7 billion consisting of cash and cash equivalents of DKK 0.3 billion and undrawn committed credit facilities of DKK 1.4 billion.
The company said that it has adapted covenants of the loan agreement linked to the acquisition of U.N. Ro-Ro and that it has secured additional committed facilities of a minimum of DKK 750 million.

Related news
List of related news articles