DMEC joins World Ocean Council
The Dutch Marine Energy Centre (DMEC) has become a member of the global blue economy business and investment organization World Ocean Council (WOC).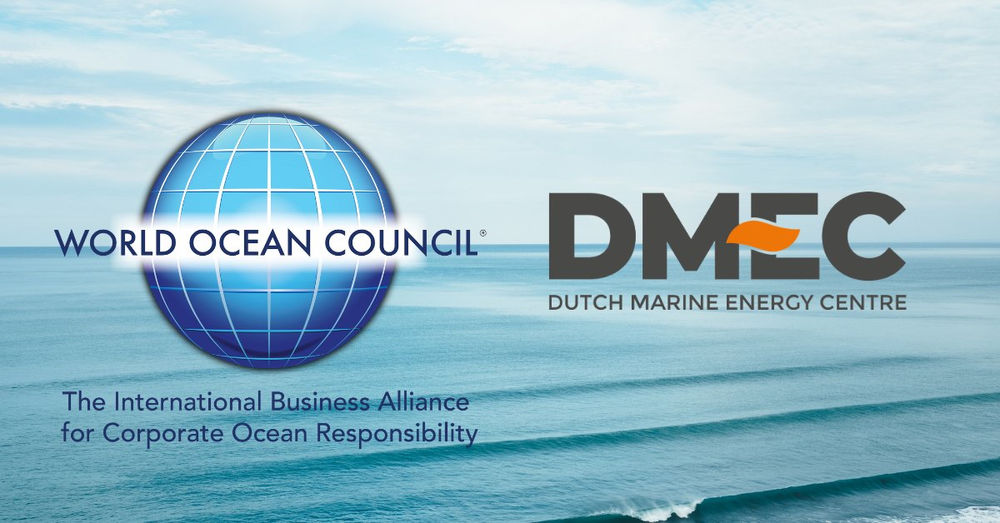 DMEC delivers services to advance innovation and business growth of marine energy technology companies in the fields of tidal energy, wave energy, energy from thermal gradients and energy from salinity gradient.
Besides that, DMEC mobilises public and private capital, shapes national and international policies, and facilitates the adoption of marine energy solutions in various markets.
Justin den Hartog, DMEC's COO, said: "Joining the World Ocean Council offers the opportunity to engage with leading ocean stakeholders and industry. In our mission to accelerate marine energy solutions, cross-sectoral collaboration and access to global ocean business and investment are key.
"We look forward to further exploring collaboration opportunities to grow the marine energy sector and realise large-scale deployments in existing and new markets".
The WOC is the international, cross-sectoral alliance for private sector leadership, collaboration and action on ocean sustainability, stewardship and science.
Paul Holthus, WOC Founding President and CEO, said: "Marine energy will play a significant role in the future energy system as it contributes to the reduction of carbon emissions, mitigates climate change and stimulates economic growth. DMEC is helping lead the way in ocean energy innovation and development to realize that important potential".
DMEC collaborates in six European public-private partnerships together with 75 international partners.
Via these partnerships, DMEC channels about €60 million of public and private investments into the sector, and has accelerated over 125 marine energy companies, the organization said.
DMEC also participates in the WOC Global Blue Economy Innovation Initiatives Network which brings together the growing number of ocean-sustainability related accelerators, incubators, challenge competitions and start-up hubs to foster communication, coordination and the exchange of best practices among the initiatives/organizations.
They also work to catalyze synergies among ocean sustainability-related innovation initiatives and organizations, and on increasing investment community awareness of the initiatives and their outputs by linking network participants to the WOC ocean investor group.