Dolphin Drilling pops up as front-runner in India's rig tender
Offshore drilling contractor Dolphin Drilling has emerged as the lowest bidder in Oil India Limited's rig tender for a long-term drilling contract offshore India.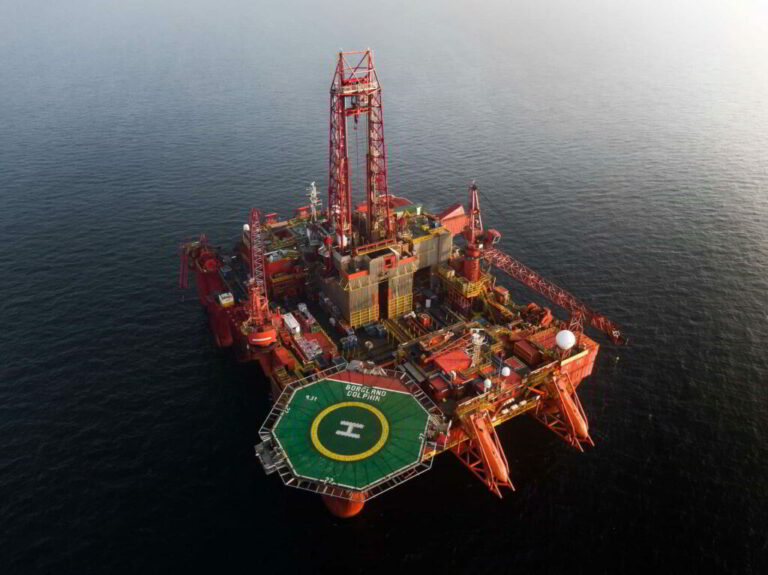 According to Dolphin Drilling, this rig tender entails 14 months of firm contract along with seven-month option periods. The company bid its Borgland Dolphin rig for this tender and contract negotiations are expected to start shortly. The firm explains that the start-up of the drilling campaign is slated for 3Q 2024, subject to the final award of the contract.
The Borgland Dolphin rig is a semi-submersible drilling rig built in 1977 by Harland & Wolff. The rig received major upgrades back in 1998/1999. It can accommodate 100 people. With a maximum drilling depth of 27,800 ft, the rig can carry out operations in water depths of 1,476 ft.
Dolphin Drilling set the wheels in motion to expand its fleet in 2Q 2023, by acquiring two semi-submersible rigs – Paul B. Loyd Jr. and Transocean Leader – from Transocean for a total of $64.5 million and disclosed a further three-year extension for the first rig from Harbour Energy, prolonging the contract for additional three years until September 2027.
The company sees the acquisition of these rigs as a foundation for further growth not just in the UK but also on the global stage.