Dutch company to develop OTEC project in Sri Lanka
Dutch clean energy technology developer Bluerise has entered into cooperation with local renewable energy company Ecopower Lanka to build an ocean thermal energy conversion (OTEC) project in Sri Lanka.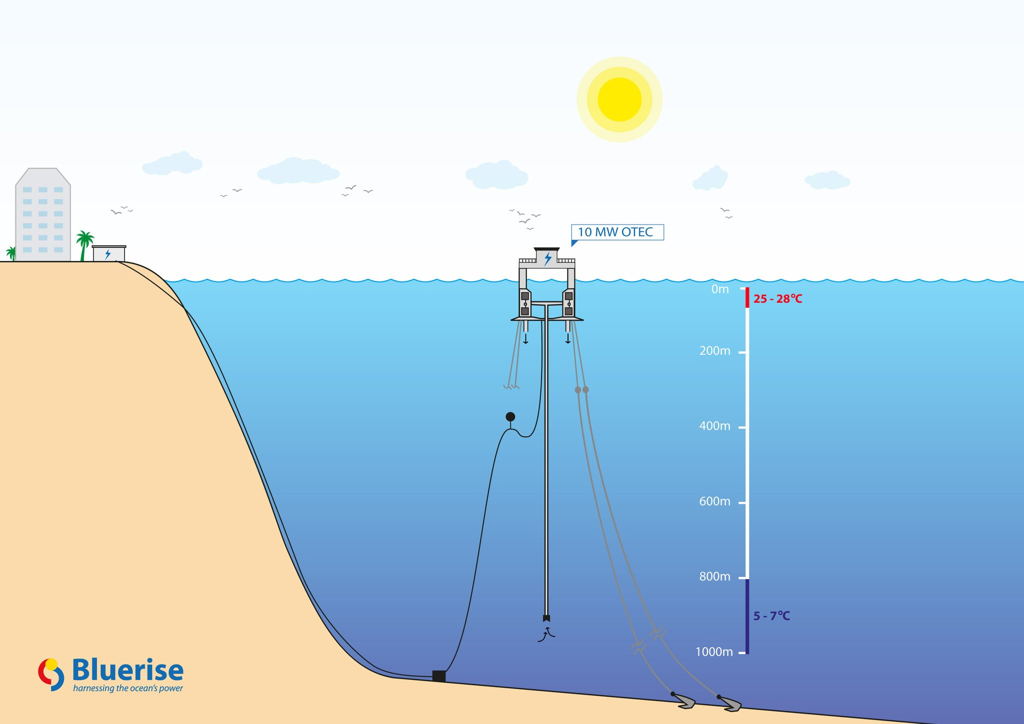 The companies have partnered up to deliver the first 13MW OTEC project in the country, which also has the approval to be extended to 100MW, according to project partner Ecopower Lanka, one of the leading solar energy providers and system integrators in Sri Lanka.
OTEC is a form of clean technology that extracts energy from the temperature difference between warm surface ocean water and cold deep seawater, suitable for development in the equatorial waters.
One the two founders of Ecopower – Ajit Kanagasundram – said he is hoping to see the first 100MW of OTEC developments built in the next five years as it would help Sri Lanka ensure more stable clean energy supply from its own natural resources, as opposed to increasingly costly fossil fuels being used for power production today.
To remind, Bluerise has in 2017 concluded a crowdfunding campaign, having raised €657,000, which is more than double the amount of the originally targeted.
At the time, the company said it planned to use the proceedings for the development of two OTEC projects in the Caribbean islands.