Dutch operator takes on Maersk rig for North Sea well
Offshore drilling contractor Maersk Drilling has been awarded a one-well extension for one of its jack-up rigs in the Dutch North Sea.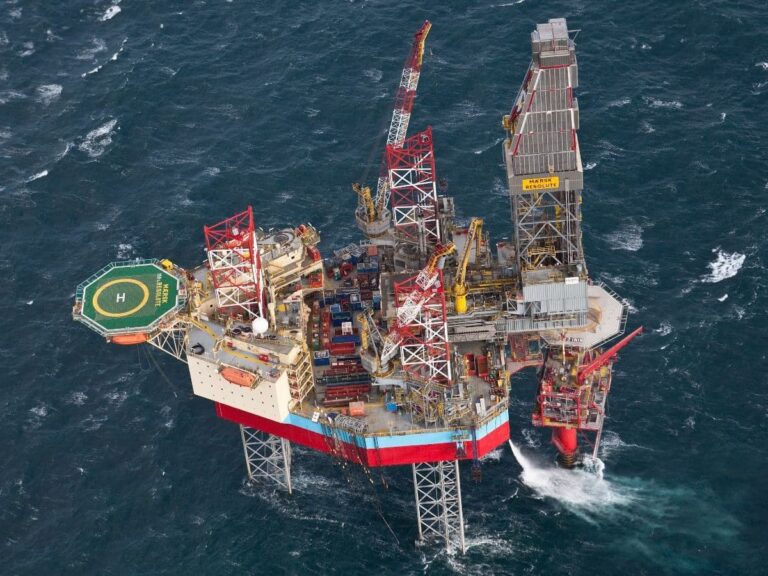 Dutch oil and gas exploration company ONE-Dyas has exercised an option to continue employing the harsh environment jack-up Maersk Resolute in the Dutch sector of the North Sea, Maersk Drilling informed on Friday.
The one-well contract extension is expected to start in May 2022, in direct continuation of the rig's current work scope, with an estimated duration of 75 days. The contract value of the extension is approximately $6.3 million.
The rig's current contract with ONE-Dyas, which was awarded in November 2021, started last December and is scheduled to end this month. The day rate is $82,000, according to Maersk Drilling's fleet status report from February.
ONE-Dyas has recently been in the headlines due to its talks with the German government about potential natural gas production in the North Sea in a push to reduce the country's reliance on Russian fossil fuels. However, environmental activists in Germany are opposing the government's plans for new fossil fuels projects, in particular, offshore drilling in the North Sea.
Maersk Resolute is a 350ft, Gusto-engineered MSC CJ50 high-efficiency jack-up rig that was delivered in 2008. It is currently operating in the Dutch sector of the North Sea where it is scheduled to begin a 19-month plugging and abandonment contract upon completion of its contract with ONE-Dyas.
Maersk secured this P&A contract earlier in April through a rig sharing agreement between TotalEnergies and Petrogas in the Dutch North Sea. The contracts are expected to start in Q2/Q3 2022, in direct continuation of the rig's current contract, and will include the plugging and abandonment of 11 wells with TotalEnergies and 20 wells with Petrogas.