Eagle LNG and WEB ink Aruba LNG supply deal
U.S. company Eagle LNG Partners has signed a long-term supply deal with local water utility WEB Aruba to set up an LNG receiving and regasification terminal.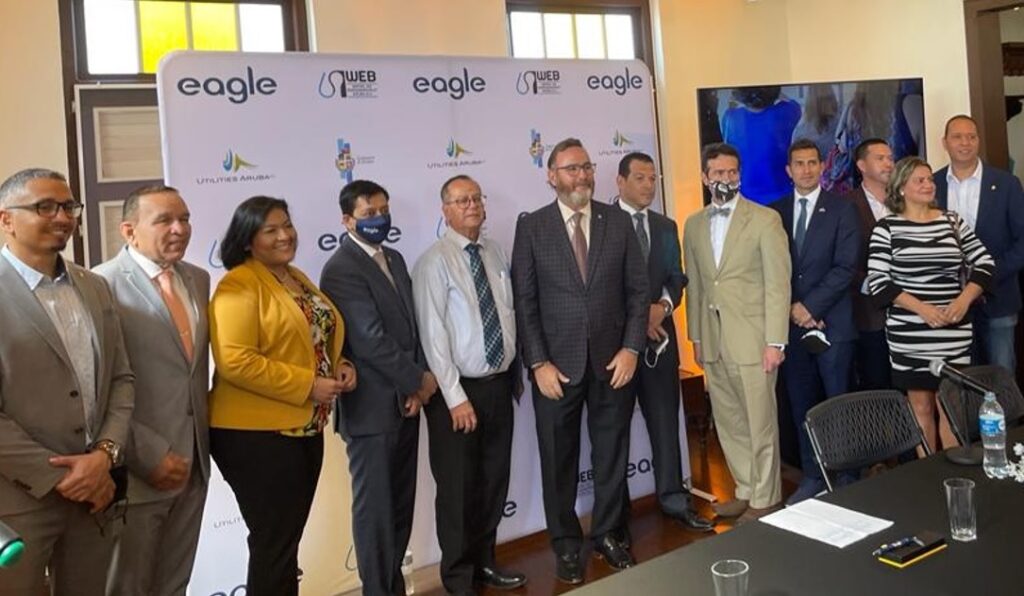 The Aruba LNG Terminal will serve as WEB's LNG receiving and regasification terminal for its Balashi power plant. It will be located at Refineria di Aruba in San Nicolas. Here, WEB will receive LNG from Eagle LNG, then store and re-gasify it.
The project will introduce low-cost, stable energy to the island, thus enhancing its environmental credentials. The companies also said this project confirms Aruba's growing importance as a regional hub.
Moreover, the infrastructure investment is approximately $100 million.
"LNG fits in WEB Aruba's vision of cleaner, greener and fuel oil free production… We welcome LNG as a transition fuel that eventually should lead to a mix of 50 per cent renewable energy sources and 50 per cent alternative fuels," said Serapio (Laty) Wever, WEB Aruba CEO.
By using LNG, there will be a significant reduction in harmful emissions; 30 per cent in CO2, 75 per cent NOx, 90 per cent particulates, and 99 per cent SOx.
Sean Lalani, President of Eagle LNG, said, "The LNG import terminal will result in more environmentally responsible energy supporting the addition of more renewable generation, lower operating and maintenance costs, and a stable, historically low-cost, fuel supply. Alongside the economic and environmental benefits, the transition to LNG-powered generation will function as a catalyst for new economic pillars in Aruba."
In addition, the U.S. Embassy Curacao provided early support for the Aruba project through the U.S. Commerce Department's advocacy program.