ECE Offshore Hits Cable Monitoring Milestone
ECE Offshore's OASYS cable monitoring system has monitored its 100th cable during the installation the Hornsea One export cable installation campaign by the cable-laying vessel Lewek Connector.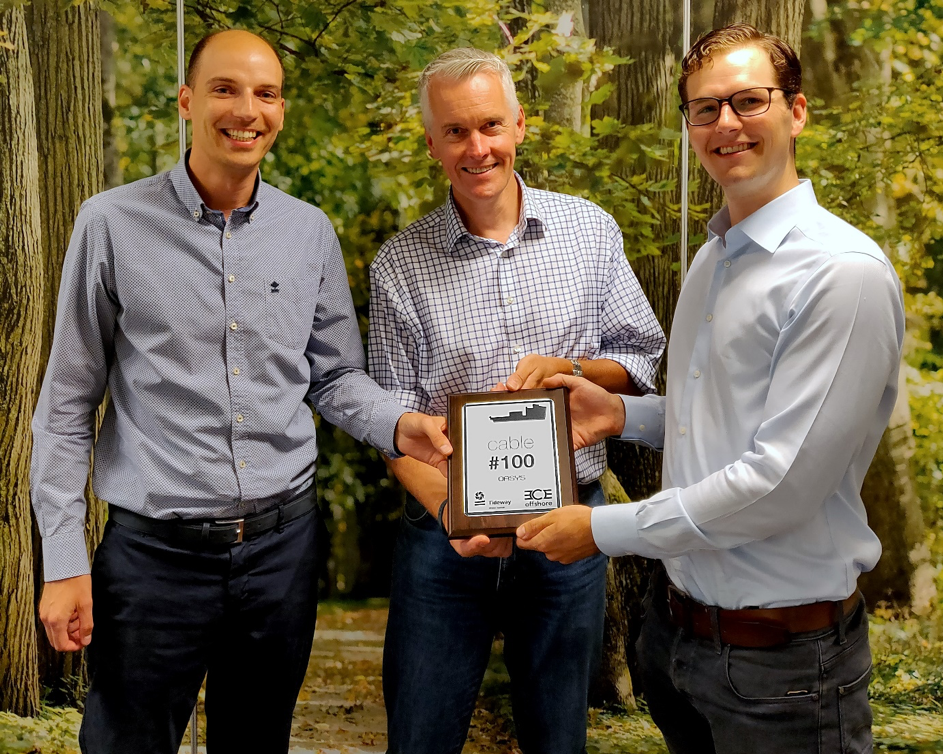 This milestone was achieved together with DEME's subsidiary Tideway Offshore Solutions.
Reinier Nagtegaal, CEO at ECE Offshore, said: "We are very pleased and proud to have reached this milestone during the Hornsea One cable installation campaign together with Tideway. We started developing OASYS as an R&D project, the system was first used at Gemini OWF in 2015. It is amazing that we reached the 100th cable milestone within a period of three years, a fantastic achievement for everybody that was involved. OASYS Cable has now developed itself in to a full-grown cable installation survey solution. Never the less we will continue adding new features every season to meet and exceed demands in precision, workability and reliability."
OASYS cable, is a cable monitoring system that detects the cable in the water during installation and provides operators feedback such as a full 3D view of the cable lay vessel, cable and seabed bathymetry combined with relevant cable parameters.
Wouter de Zeeuw, equipment director at ECE Offshore, said: "During the past years of development OASYS had been deployed on multiple cable installation vessels, this year we are very proud to have worked with Tideway during the Hornsea One cable installation campaign and are glad that we can celebrate this milestone with them."
In 2018 OASYS has also been used for monitoring and post-lay survey purposes during the installation of two offshore power cables by Boskalis at Kriegers Flak and the monitoring of cable installations at Borkum OWF, executed by Jan de Nul.