Edison started 1st discharge of LNG at Ravenna small-scale terminal
Italian energy player Edison has unloaded the first refueling of LNG at the new small-scale LNG terminal in the port of Ravenna.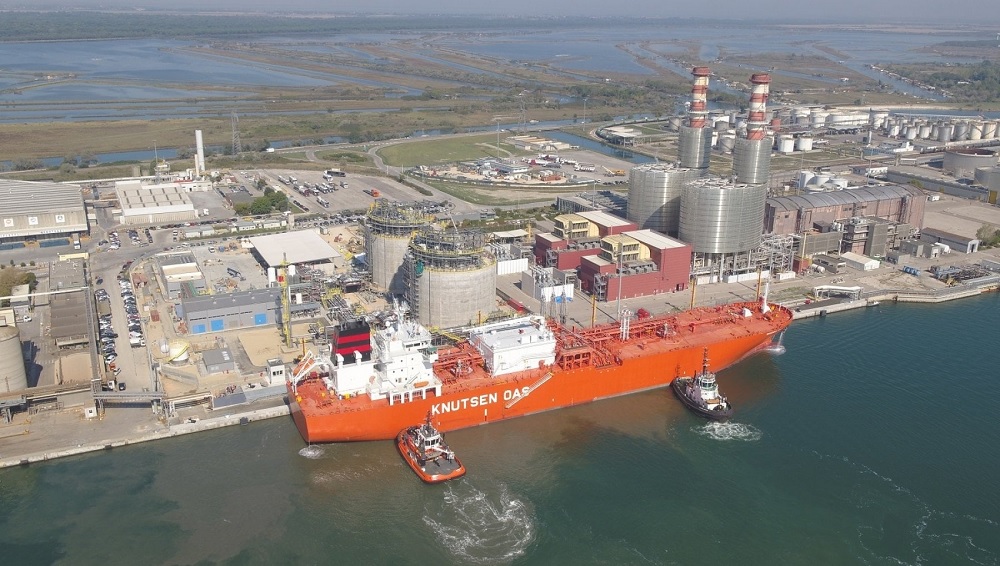 On 9 September, Edison started the first discharge of LNG in the small-scale coastal depot in Ravenna.
Depositi Italiani GNL owns the new depot for the handling and storage of LNG built in the port of Ravenna. PIR Group owns 51 per cent of the company. Edison owns (30 per cent) and Enagás, through the subsidiary Scale Gas, (9 per cent) own the rest.
Moreover, the Ravenna plant is the first coastal LNG depot in mainland Italy serving sustainable maritime transport. It will come into operation in October.
Firstly, the Ravenna Knutsen LNG carrier has taken the load from the Enagás plant in Barcelona, ​​Spain. Then, it docked at the quay in front of the coastal depot of the Ravenna port, starting the unloading operation.
The depot will have a storage capacity of 20,000 cubic metres of LNG and potential annual handling of over one million cubic meters of LNG. It will supply at least 12,000 trucks and up to 48 ferries per year.
With this, Edison said it launched the first integrated small-scale LNG logistics chain in Italy. The transaction also confirms Edison's commitment to decarbonization.