EIP Wraps Up Pre-Trial Tests of Ambient Subsea Lifter
Ecosse IP (EIP) has recently completed pre-trial tests of its newest product, the Ambient Lifter (AL10T), in Buckie Harbour, UK.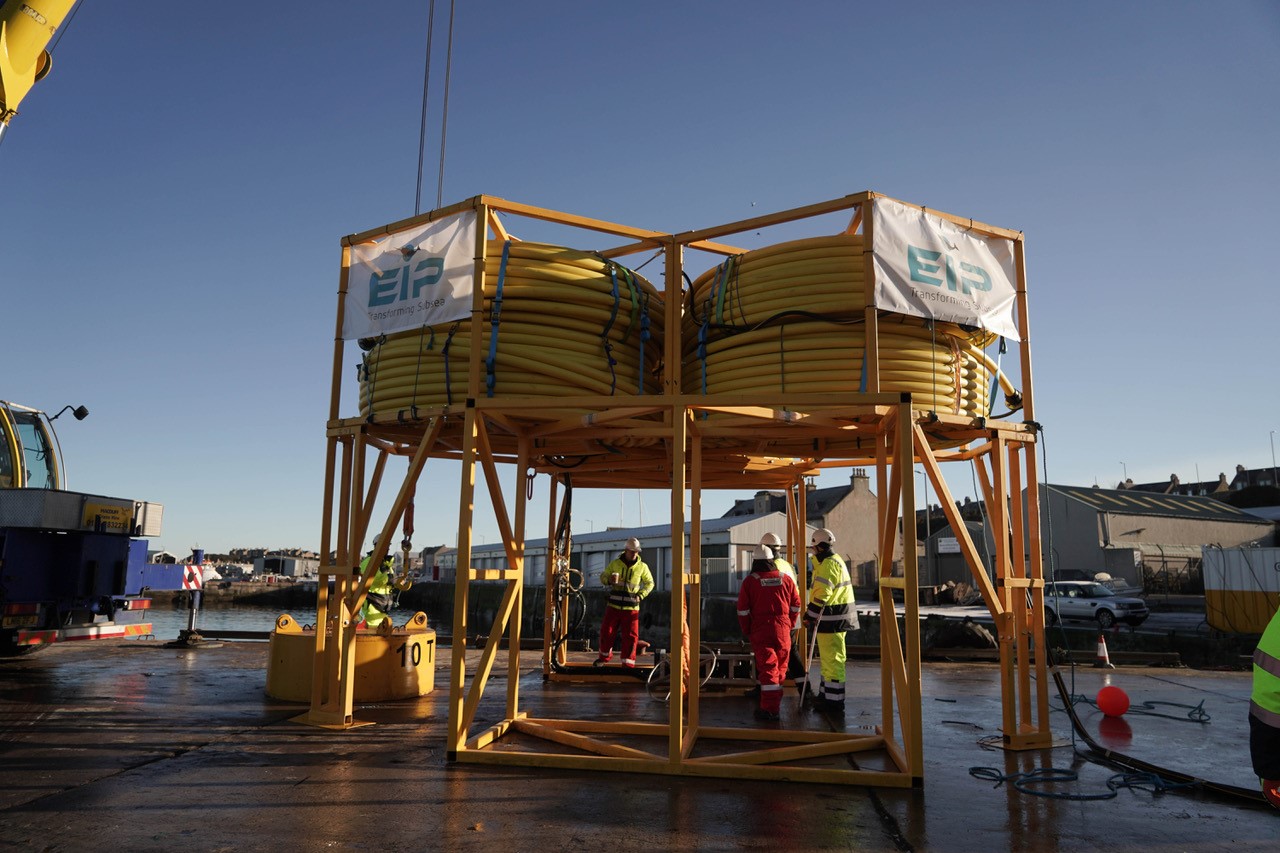 These tests form part of the development of EIP's new range of subsea lifting products, the company said.
The recent tests follow on from trials completed in September 2018 in which the Ambient Lifter successfully lifted 5Te from the seabed. Building on the results of last year's harbour trials, the engineering team at EIP has scaled up the Ambient Lifter, increasing the lifting capacity from 5Te to 10Te and adding an ROV garage and docking interface to form an integral element of the subsea solution provided by EIP's Ambient Lifter product range.
The tests are a pre-cursor to full harbour trials scheduled for March 2019, which are being supported by the Oil & Gas Technology Centre (OGTC).
Dorothy Burke, EIP managing director, said: "We are delighted with the way in which the Ambient Lifter performed during these tests: the scaled-up model AL10T performed well, successfully demonstrating it can be manoeuvred with the integrated ROV and can lift a 10Te weight. A full harbour trial is scheduled for March with clients and trade organisations planned to attend. We are delighted the Oil & Gas Technology Centre (OGTC) is supporting our next trials and also look forward to working with Oceaneering and Aleron on the next phases through to commercialization."