Elenger receives LNG from the United States via Finland's Inkoo terminal
Dutch energy and commodities company Vitol has delivered the first LNG cargo to Elenger, one of the largest private energy companies in the eastern Baltic Sea region, via Finland's new import terminal in the port of Inkoo.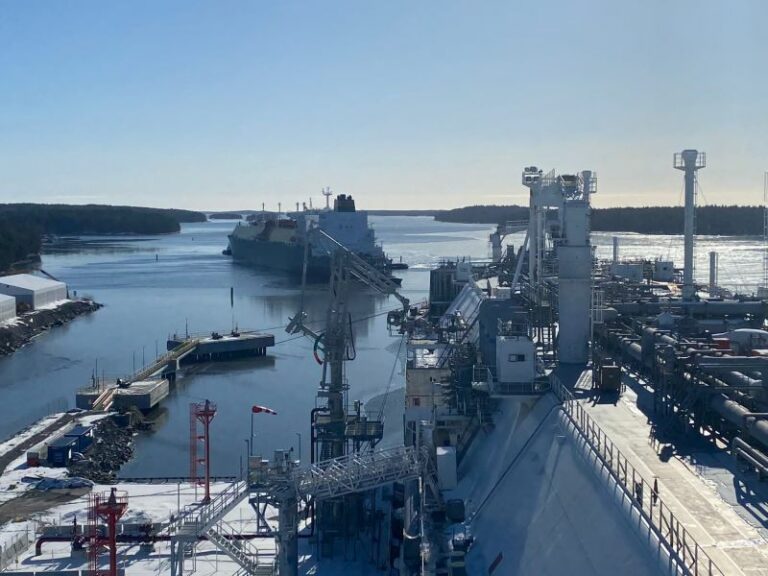 According to Vitol, the cargo was delivered on 2 April and it came from its portfolio of US-origin LNG, specifically Venture Global's Calcasieu Pass facility.
It was transported in its LNG tanker Vivit Americas LNG, a 2020-built 299-metre long vessel with a capacity to hold 174,062 cbm of LNG.
Pablo Galante Escobar, Head of LNG & European Gas and Power, Vitol said: "Vitol is delighted to deliver the first LNG cargo to Elenger via Finland's Inkoo terminal. The opening of the terminal will enhance energy security in Finland and the Baltic region, facilitating the flow of LNG from around the world to European industry and consumers."
To remind, the new LNG terminal in the port of Inkoo was commissioned at the beginning of the year. It is served by the FSRU Exemplar.
"As one of the few energy companies operating in the region, we purchase gas directly from Western sources, this allows us to offer our customers greater security and better prices, and has significantly increased our market share in Finland and the Baltic countries over the past year", said Pasi Näkki, CEO of Elenger Finland.
"Until today we have used the port of Klaipeda in Lithuania to bring gas from the United States and Norway, now we start cooperation with the Inkoo terminal too and also with a new supplier in addition to our current partner Equinor from Norway – a global energy company Vitol."
Elenger has agreements with LNG terminals to deliver a total of ten cargoes by the fall of this year – three deliveries have already arrived in Lithuania's Klaipeda port in January and March, and a total of seven deliveries will arrive in Finland's Inkoo port in the spring and summer. Last year, Elenger procured five large shiploads of gas for its customers through the port of Klaipeda.