Elengy and Delta Rail launch new LNG container loading service
French LNG expert Elengy, a part of ENGIE Group, has teamed up with compatriot solutions operator Delta Rail to launch a new LNG container loading service from multimodal platforms remote from the LNG terminals operated by Elengy.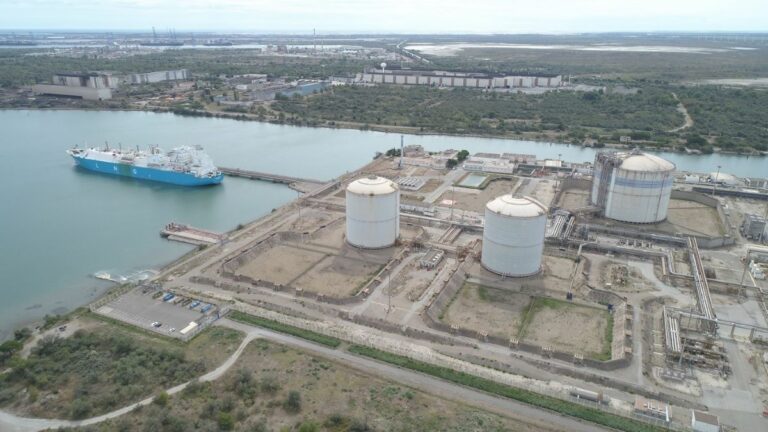 Namely, Elengy operates Montoir-de-Bretagne on the Atlantic coast, Fos Cavaou and Fos Tonkin in the Mediterranean.
As explained, the new service will provide customers with containers loaded with the requested LNG quantity at one of the multimodal platforms of Delta Rail's network in France or Germany.
The containers will be transported via a combined logistics system, stored and loaded at the Elengy terminals in Fos-sur-Mer before being handed over to customers at the destination.
According to Elengy, in a context of a tight LNG market, this logistics solution is bringing new LNG loading capacities to Germany.
"In a context where emissions are likely to become increasingly important, Delta Rail is very proud to be associated with a leading energy company thereby highlighting the advantages of combined rail-road transport and offering low-carbon logistics. We are convinced that modal shift is one of the levers for taking action to reduce greenhouse gas emissions with an immediate impact. Its energy efficiency will enable us to achieve carbon neutrality by 2050", said Ben Smail, CEO of Delta Rail.
"This offer illustrates Elengy's commitment to promoting access to low-carbon and competitive energy. The transport of LNG by rail confirms our ambition to accelerate the decarbonisation of heavy mobility solutions and to play a role in the energy transition", added Nelly Nicoli, Elengy's CEO.
After the LNG tanker-truck loading service opened in 2013 and the start of the LNG bunkering vessels loading service in 2021, the launch of the rail service is said to position Elengy's terminals as multi-modal hubs and infrastructures at the heart of the development of LNG mobility.
Back in 2021, the French company loaded the first ISO LNG container at its Fos Cavaou terminal for further transport by rail.